A top ten of the best films by Hollywood actress Cameron Diaz with being John Malkovich (1999) at number one, the comedy There's Something About Mary (1998) at number two and My Best Friend's Wedding (1997) at number three. If you do not agree with these top 10, or if you do, let us know in the comments.

1. Being John Malkovich (1999)
A puppeteer accidentally finds a gate leading to the head of the actor John Malkovich. People who pass through that gate experience a few minutes of his life. They decide to exploit their discovery commercially.
buy Being John Malkovich at Amazon
2. There's Something About Mary (1998)
Ted was a big nerd in high school who managed to go to prom with Mary, a popular girl. The date never took place as Ted had a painful accident. Thirteen years later, Ted realizes he is still in love with Mary and hires a private investigator to visit her.
buy There's Something About Mary at Amazon
3. My Best Friend's Wedding (1997)
Jules (Roberts) long ago made an appointment with Michael (Mulroney) to get married while they are still single at 28. The time has almost come and Jules is very dreadful, because she doesn't want to get married yet. Two weeks before that happens, Jules is told that Michael is going to marry Kimberly (Diaz) and then she realizes that she is actually very in love with Michael. Determined to stop the marriage, she sets off, but Kimberly turns out to be incredibly nice, so Jules faces a moral dilemma.
buy My Best Friend's Wedding at Amazon
4. Vanilla Sky (2001)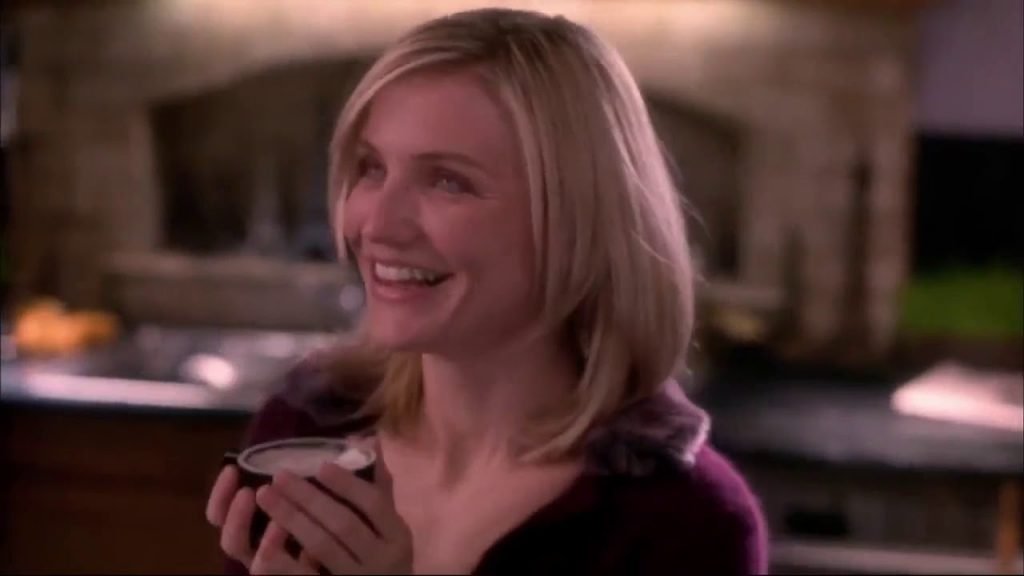 The young, handsome, and wealthy publishing mogul David Aames (Cruise) can get whatever his heart desires. Yet David's charming life does not seem complete. One night David meets the woman of his dreams (Penélope Cruz) and thinks he may have found the missing piece. But a decisive encounter with a jealous lover (Cameron Diaz) suddenly throws David's life out of its orbit and sends him down a rollercoaster of romance, sex, suspicion and dreams …
5. Gangs of New York (2002)
De film beslaat de periode tussen 1846 en 1863 in New York's "five points", destijds het gewelddadigste gebied ter wereld. De Ierse immigranten die New York binnenkomen zorgen voor verschillende conflicten met de oorspronkelijke inwoners. Amsterdam Vallon, de zoon van een van deze immigranten, is uit op wraak na de dood van zijn vader.
buy Gangs of New York at Amazon
6. Shrek (2001)
The evil ruler of Duloc (little Lord Farquaad) has banished all fairytale characters from his land. The figures, including a talkative donkey, flee to the wetlands of the ogre Shrek, who loves his privacy. Farquaad makes a deal with Shrek: if he rescues the beautiful princess Fiona from a castle guarded by a dragon, Shrek will get his land back.
7. The Mask (1994)
Stanley Ipkiss is a bank clerk who is constantly humiliated during confrontations and does not dare to stand up for himself. After one of the worst days of his life, he finds a mask. When he puts on the mask, his inner self emerges; a cartoon-like, romantic and wild man. A crime boss goes after Ipkiss after a friend of his, thanks to Ipkiss, is killed.
8. In Her Shoes (2005)
Maggie and Rose are sisters, but they differ like night and day. Maggie is beautiful and sexy, slightly superficial and charming. She loves to shop but has no home, career or money. Rose is two years older and looks nothing like Maggie. She is a lawyer and has already arranged her pension provision. She is in a relationship with a divorced colleague, which she hopes will end in marriage. When Maggie flies off her umpteenth job, she turns to Rose for help, who tries to help her sister again. But when it turns out that Maggie has a preference not only for Rose's shoes, but also for her lover, their already shaky relationship derails. Then Ella comes into their lives: their grandmother whom they haven't seen in twenty years. She brings Maggie and Rose together in her Florida home, which is followed by hilarious and heartbreaking complications.
9. Charlie's Angels (2000)
Three female detectives with a mysterious boss are hired by Eric Knox. Knox is the designer of a revolutionary voice recognition program. The software is stolen, and the Angels visit Roger Corwin, Knox's competitor, who is the prime suspect. Remake of the 1970s series.
buy Charlie's Angels at Amazon
10. Any Given Sunday (1999)
Coach Tony D'Amato is a living legend in American football. But since the three defeats in a row, the future of his Miami Sharks doesn't look very bright. Tony fears that he will be fired at the end of the season by the young, ambitious chairwoman and co-owner of the team, Christina Pagniacci. However, to save the fate of his players and himself, he can no longer count on his most important pawn, the injured quarterback Jack Rooney. When his second quarterback also dies, Tony has no choice but to hire a young, unknown replacement: Willie Beamen.