A top ten of the best films by Hollywood actress Elizabeth Taylor with Who's Afraid Of Virginia Woolf? (1966), at number two Giant (1956) and at number three A Place In The Sun (1951). Let us know in the comments what you think of these top 10 Elizabeth Taylor movies.

1. Who's Afraid Of Virginia Woolf? (1966)
New biology teacher Nick and his wife Honey visit the home of the burnt out history teacher George and his wife Martha. The encounter slowly degenerates into an ugly word battle between George and Martha, who use their guests to hurt each other.
buy Who's Afraid Of Virginia Woolf? at Amazon
2. Giant (1956)
Bick Benedict, the young owner of a large cattle ranch in Texas, travels to Maryland to purchase a stallion. He falls in love with Leslie and wants to marry her as soon as possible. Luz, Bick's unmarried sister, is in charge of the ranch's household. Due to her dictatorial actions, the conflicts with Leslie are not rare. When Luz dies in an accident, it turns out she has left a piece of land to Jett, an anti-social and violent ranch helper. To everyone's dismay, he drills for petroleum and finds it. Jett is getting rich, but that doesn't mean he is loved, let alone respected by his neighbors.
3. A Place In The Sun (1951)
George (Montgomery Clift) is a handsome, charming but aimless man who goes to work in a factory owned by a wealthy relative. He becomes quite lonely and has a passionate affair with one of his colleagues (Shelley Winters). He soon forgets her when he meets the beautiful, rich Angela (Elizabeth Taylor). However, his colleague wants him back and has also become pregnant with his child. She forces him to marry her or she betrays him to his new society friends.
buy A Place in the Sun at Amazon
4. Cat On A Hot Tin Roof (1958)
She is very manipulative and childless and he is a drinker. So they won't get a lot of money from Big Daddy's inheritance, although Big Daddy cares a lot about her. Big Daddy tries to improve the relationship with his son (her husband).
buy Cat On A Hot Tin Roof at Amazon
5. Father Of The Bride (1950)
He looks like a wreck, but that's not surprising because he just had to witness the wedding of his only daughter. For educational purposes, he tells us of the disaster from the moment she announced the boy.
buy Father Of The Bride at Amazon
6. National Velvet (1944)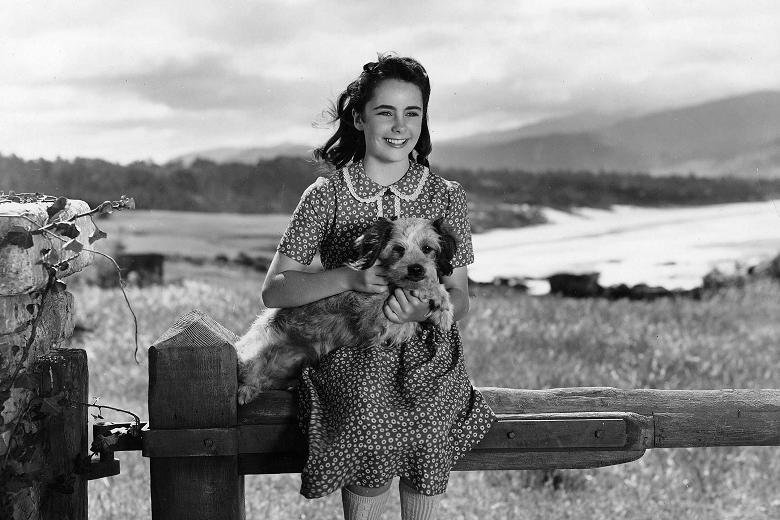 Mi Taylor is a young man who loves to travel and ends up in an English town with the Brown family. Their youngest daughter Velvet is horse obsessed, and when she wins the horse Pie in a raffle, Mi is determined to train Velvet and Pie for the Grand National, England's biggest horse show.
7. Cleopatra (1963)
The film tells the story of Queen Cleopatra VII of Egypt, who wants to stabilize her power by exploiting the tensions in the Roman Empire. Caesar visits her in Egypt, has a relationship with her, and returns to Rome. She gives birth to his child and visits Rome to claim her place on Caesar's side. He will be killed before this happens. Then she returns to Egypt, Mark Antony follows her and falls in love with her.
8. Suddenly, Last Summer (1959)
Violet Venable (Katharine Hepburn) is a wealthy widow and wants to donate a substantial sum to a mental institution in memory of her son. However, she stipulates that Dr. Cukrowicz (Montgomery Clift) performs brain surgery on her cousin Catherine Holly (Elizabeth Taylor).
buy Suddenly, Last Summer at Amazon
9. Butterfield 8 (1960)
When Gloria Wandrous wakes up, she becomes very irritated when it turns out that her lover has left money behind. Because this time it could be real love. Partially undressed, Gloria seeks help from an old childhood friend. His girlfriend is not happy about that …
10. The Taming Of The Shrew (1967)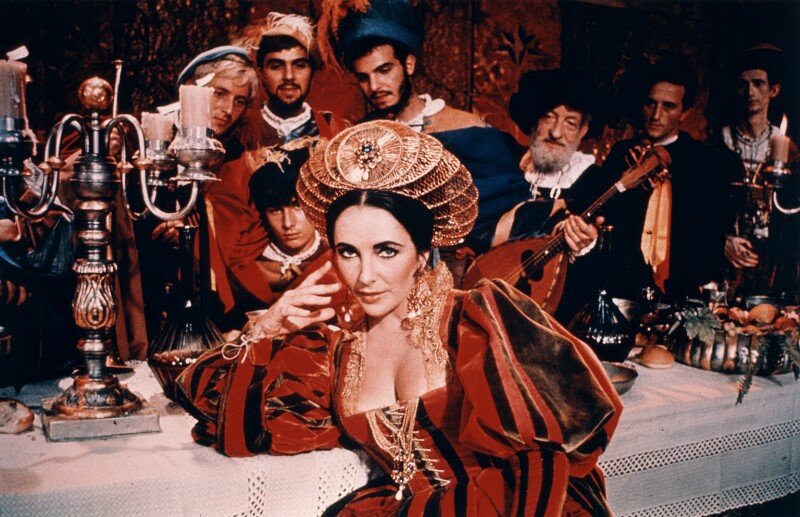 Italy in the Middle Ages. Young Lucentio arrives in Padua with his servant Tranio to study at the famous university. Shortly after their arrival, Lucentio falls madly in love with the beautiful Bianca. He would love to marry her, but there are two problems: Bianca already has a procession of admirers and her father doesn't want to marry her until later when his eldest daughter Katharina has left home. Unfortunately, Katharina is a real shrew. Not a man who wants to marry her. Bianca's marriage candidates then decide to conspire and look for a husband for Katharina themselves. Their choice falls on Petruchio, a rough, clumsy and boisterous macho with a house and servants, but no money or wife.