A top ten of the best films by the iconic actress Ingrid Bergman with the romantic drama Casablanca (1942) at number one, Gaslight (1944) at number two and The Bells of St. Mary's (1945) at number three. Let us know in the comments what you think of these top 10 best Ingrid Bergman films.

1. Casablanca (1942)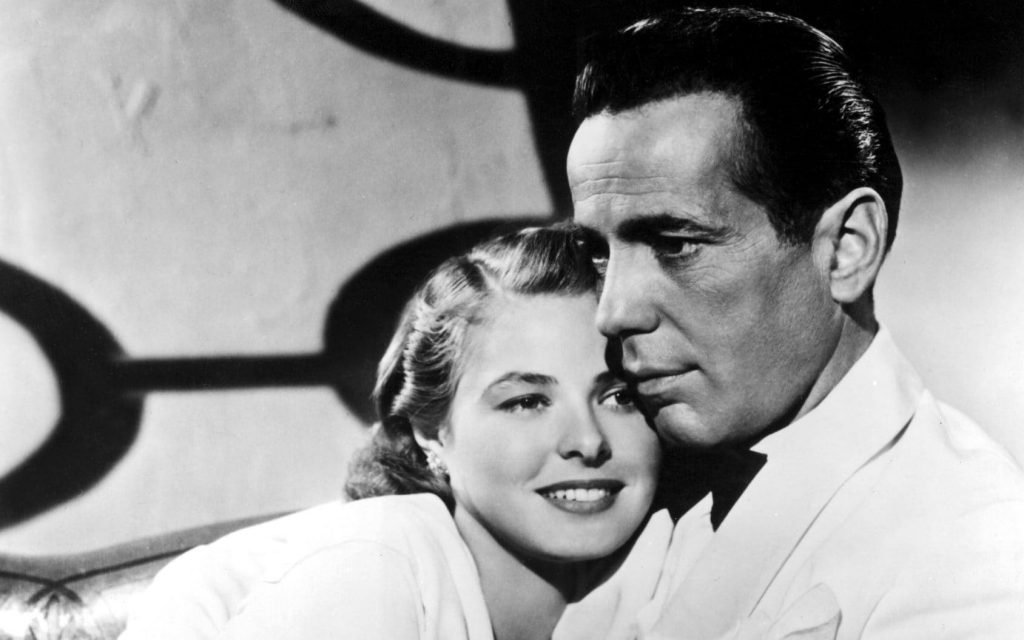 During World War II, the exiled American Rick Blaine runs a bar in Casablanca. Rick receives two important customs papers. When the Nazi Strasser arrives in Casablanca, the local agent Renault does everything to please him: he promises to make sure that Czechoslovak resistance leader Victor Laszo will not leave the city to flee to the US. To Rick's surprise, Laszlo arrives in Casablanca with Rick's longtime love Ilsa.
2. Gaslight (1944)
When Paula finds the lifeless body of her famous Aunt Alice, she leaves London. A few years later she meets a certain Gregory Anton. They fall in love and get married. The couple returns to England to take up residence in Alice's house. There, mysterious incidents happen that only Paula sees and hears. Eventually she starts to believe she's going crazy.
3. The Bells of St. Mary's (1945)
Pastor O'Malley is sent to St. Marien School, which is in bad shape both financially and architecturally. Sister Benedikt is doing her utmost to make things better, and she is happy with O'Malley's help. However, all the worries and hard work worsened her health.
buy The Bells of St. Mary's at Amazon
4. Spellbound (1945)
The head of the Green Manors mental institution Dr. Murchison withdraws to make way for famed psychiatrist Dr. Edwardes. Dr. Edwards arrives and immediately falls in love with the beautiful Dr. Constance Petersen. However, it quickly becomes apparent that Dr. Edwardes is in fact suffering from amnesia. He is on the run with Constance who is trying to remedy his condition. What's happened with the real Dr. Edwardes?
5. Notorious (1946)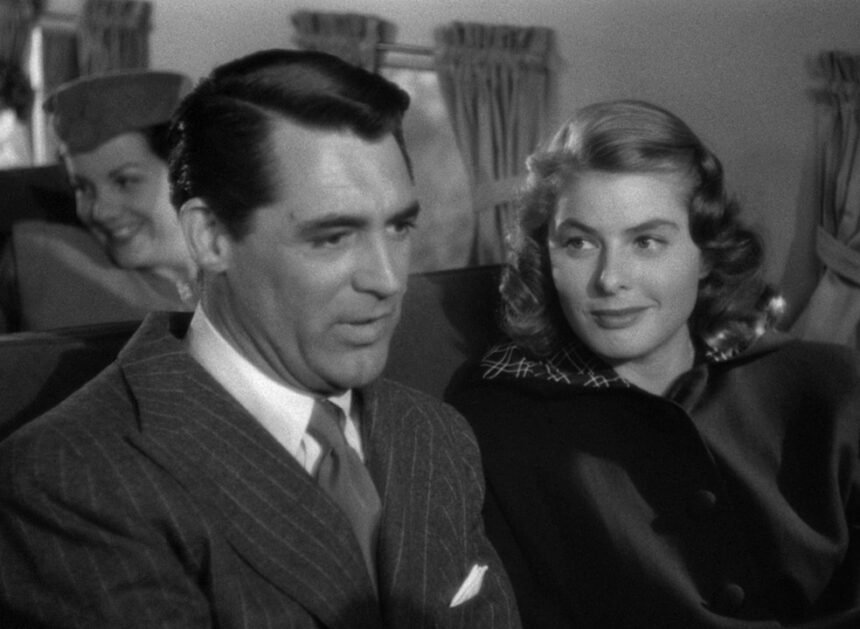 The attractive American Alicia Huberman is a frivolous young woman who has a reputation for loving alcohol and men. Her father spied for Nazi Germany in the United States and committed suicide in prison. T.R. Devlin, a US government agent, asks Alice to spy in a group of her father's Nazi friends in Rio de Janeiro. When she agrees, Alicia can clear her name. Alicia falls in love with Devlin and accepts the assignment and travels to Brazil.
6. Stromboli (1950)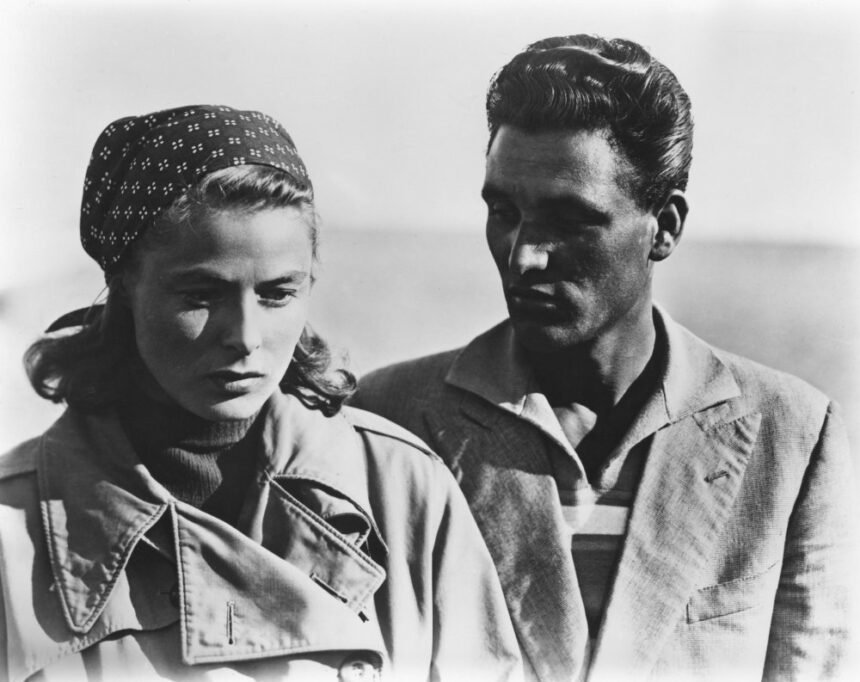 Lithuanian Karin is locked up in a prison in Italy after World War II. Her only way out is to marry the Italian soldier Antonio, who is in love with her. However, Antonio lives on the island of Stromboli, where Karin finds it difficult to adapt. She feels lonely because of a language problem, and also constantly threatened by the volcano on the island.
7. Journey to Italy (1954)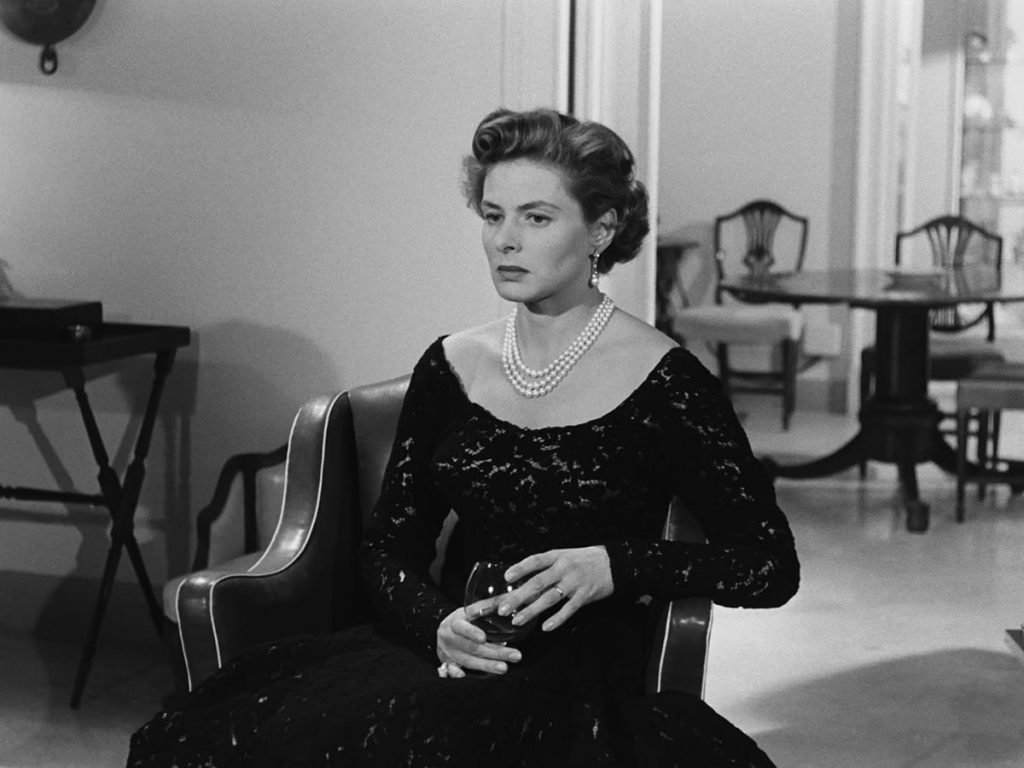 British couple Katherine and Alexander Joyce travel to Naples to view a house inherited from an uncle. On the way, they realize they have very little to tell each other, and when they arrive in Naples, they accuse each other of flirting with others. Their marriage is getting deeper and deeper into crisis.
buy Journey to Itzaly at Amazon
8. Anastasia (1956)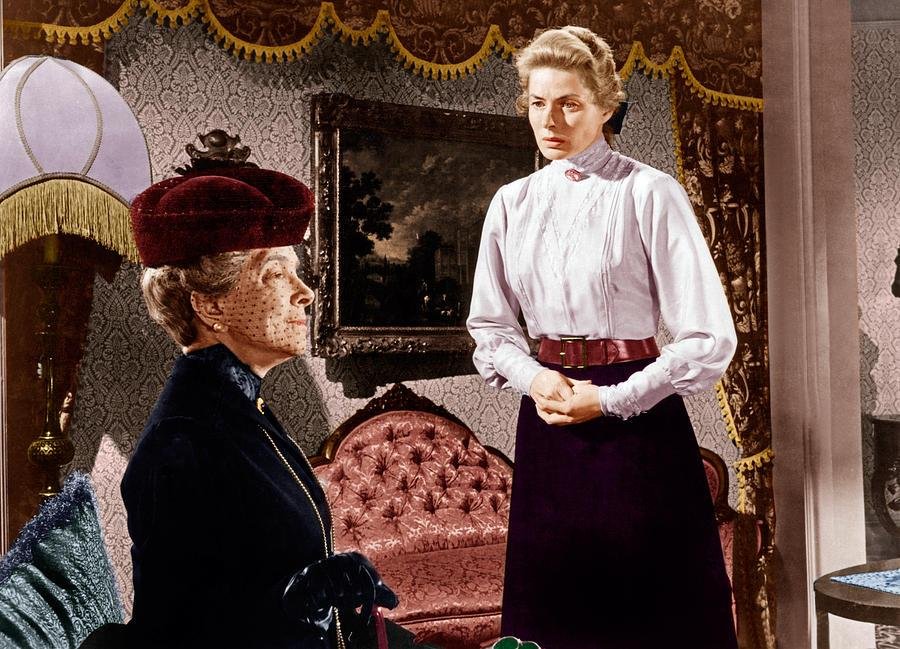 A refugee with amnesia is trained to pass for the daughter of Nicolas II, who has long been dead but can still claim a legacy by proving she is still alive. The Grand Duchess manages the fortune and must be deceived. However, Anastasia appears to know things that she cannot know as a cheater.
9. Indiscreet (1958)
The actress Anna falls in love with Philip Adams, a handsome diplomat. Adams does not want to commit and makes Anna believe that he is married. He no longer lives with his wife, but she does not want to hear about a divorce. Later Anna learns that Adams is not married at all. She is furious and doesn't want to see him anymore. But just then Adams has realized that he really loves Anna and wants to marry her …
10. Autumn Sonata (1978)
After leaving her children to their own devices for years, the famous pianist Charlotte decides one day, upon request, to visit her daughter Eva again, in whose house she is surprised to find her other daughter Helena, who, since she is handicapped, is cared for by Eva. Charlotte and Eva absolutely cannot get along, which makes tempers run high.