A top ten of the best films by superstar Jack Nicholson with the thriller The Shining (1980) at number one, the drama One Flew Over The Cuckoo's Nest (1975) at number two and About Schmidt (2002) at number three. Let us know in the comments to these top 10 Jack Nicholson movies what you think about this list.

1. The Shining (1980)
Jack Torrance (Jack Nicholson) is a writer with writer's block. When he is hired for a job as caretaker at the prestigious Overlook Hotel, which is located in a remote spot in the mountains of Colorado, he sees it as the ideal opportunity to get inspired and finish his book. Moreover, it is the perfect place for him, his wife Wendy (Shelly Duvall) and his son Danny (Danny Lloyd) to relax. In all his arrogance, he dismisses the rumors that evil forces might reside in the hotel and the lurid story about the previous caretaker who went insane and then gruesomely murdered his family.
2. One Flew Over The Cuckoo's Nest (1975)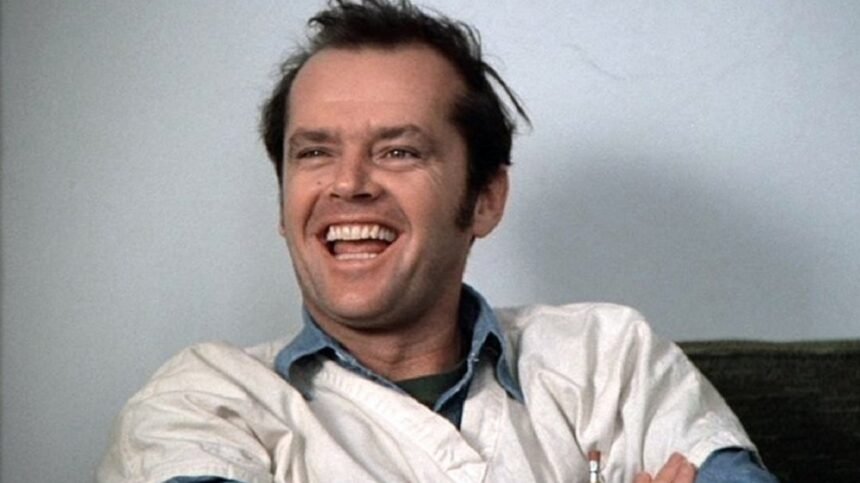 McMurphy thinks he can get out of prison by pretending to be crazy. However, his plan turns against him when he is sent to an institution. He tries to make the place more lively by playing cards and basketball, but the head nurse keeps harassing him.
buy One Flew Over The Cuckoo's Nest at Amazon
3. About Schmidt (2002)
Warren Schmidt's life changes dramatically after the death of his wife Helen, to whom he was married for 42 years. When he retires, his job as a consultant at an insurance company will also come to an end. As if that wasn't enough, his only daughter Jeannie is about to marry Randall. Warren decides to travel and look for himself at the same time. He also visits his daughter to close the gap between them. At the same time, he tries to stop her marriage, because he thinks his future son-in-law is far too bad for his daughter.
4. Five Easy Pieces (1970)
Robert Dupea has given up his promising career as a concert pianist and now works in the oil fields. He lives with waitress Rayette who dreams of becoming a country singer. When Robert hears the news from his sister that his father is seriously ill, he goes to Washington with Rayette to see him. There he is confronted with the super-cultural family he left behind.
buy Five Easy Pieces at Amazon
5. Easy Rider (1969)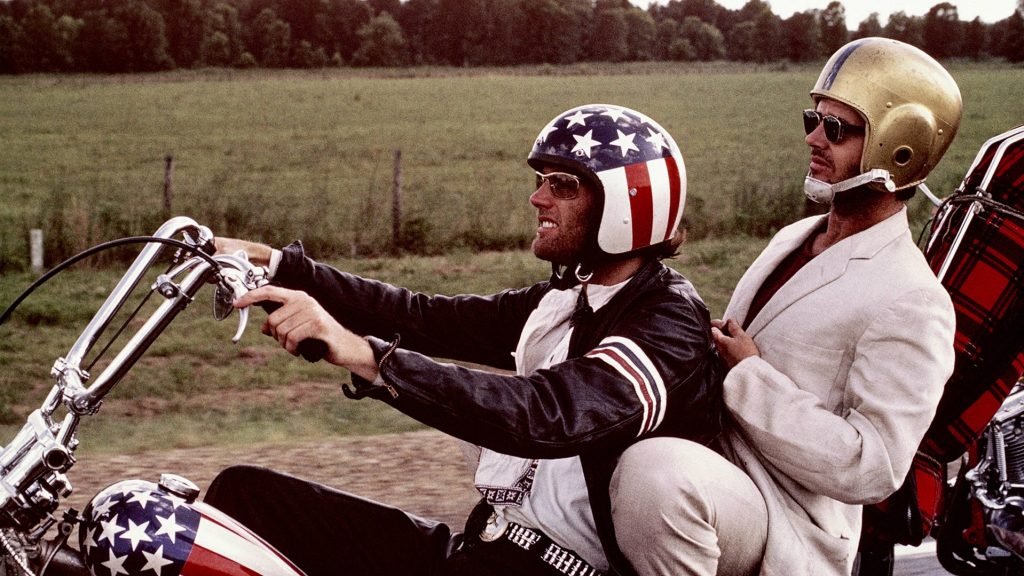 Wyatt (Fonda) and Billy (Hopper) are two hippie bikers who go to Mardi-Gras. It will be a ride with a lot of sex, drugs and rock 'n roll, where they meet the most diverse figures, such as the pleasantly deranged lawyer George (Nicholson). However, they are not accepted by the "normal" population and that can sometimes cause problems.
6. Chinatown (1974)
Hollis Mulwray is a wealthy land owner. Pretending to be his wife Evelyn, Ida Sessions asks private investigator Jake Gittes to investigate his adultery. Jake takes pictures of Hollis with a young woman. When Hollis is murdered, Jake decides to investigate the murder. He finds more than what he was looking for …
7. The Crossing Guard (1995)
The life of jeweler Freddy Gale (Jack Nicholson) is dominated by anger. Six years ago, his daughter was killed by a drunk driver. This John Booth (David Morse) just got out of jail and Freddy only wants one thing: finally get his revenge. He finds John, points his gun to shoot him and then … his gun refuses. A furious Freddy gives John three more days to live. Then he will come back to finish his job. Three days that will be hell for both men …
buy The Crossing guard at Amazon
8. The King Of Marvin Gardens (1972)
1972. David Staebler works as a nighttime DJ at a national radio station in Philadelphia. One day he is invited by his brother Jason to come to Atlantic City because there is a lot of money to be made with real estate transactions. For Jason, life is one big monopoly game. Not for nothing is he called the king of Marvin Gardens, one of the expensive Atlantic City neighborhoods on the original game board. Jason has big plans: he wants to buy an island near Hawaii and build a luxurious vacation center there.
buy The King Of Marvin Gardens at Amazon
9. Hoffa (1992)
America, 1930s. During the Depression, the truck drivers' work is more dangerous and tougher than ever. They are underpaid and the state offers them little protection. All workers long for better working conditions and protest marches follow. One James R. Hoffa emerges as their leader. As an orator and crafty negotiator, he succeeds in recruiting more than two million members for the Brotherhood of Teamsters union.
10. The Witches Of Eastwick (1987)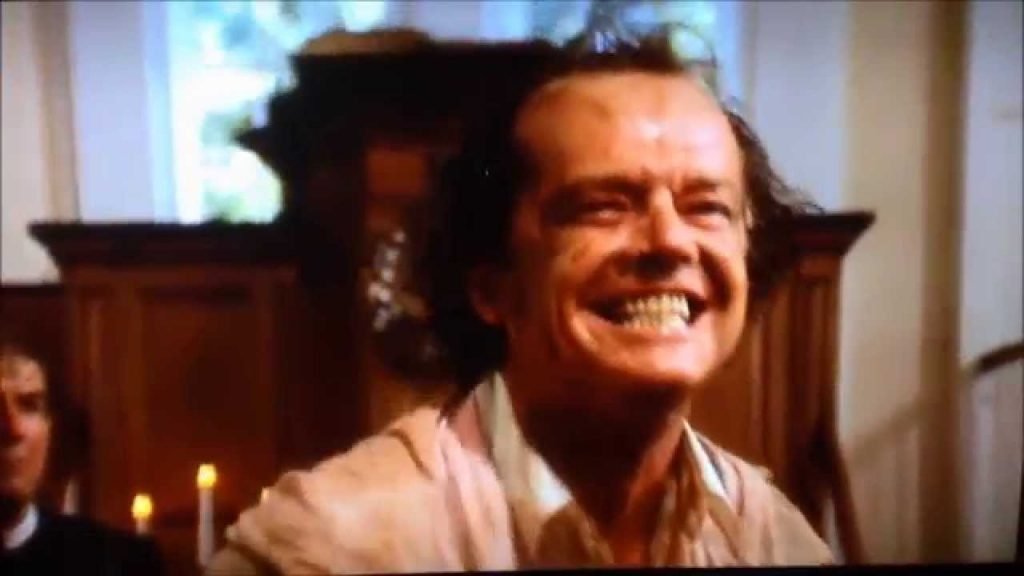 Alex, Jane and Suki are three bored New England women who have been abandoned by their husbands. They wish that a mysterious man would come and make all their wishes come true. Then a man appears in the village and he fulfills the wishes of the three women exactly. Daryl Van Horne is filthy rich and knows how to get women to be interested in himr. He even gives them mysterious powers. Soon Dary has the three in his evil power from which they can no longer be delivered.