A top ten of the best films by actress Jamie Lee Curtis with the horror film Halloween (1978) at number one, the comedy A Fish Called Wanda (1989) with John Cleese at number one and the action thriller True Lies (1994) at number two with Arnold Schwarzenegger. Let us know in the comments to these top 10 Jamie Lee Curtis films what your favorite is.

1. Halloween (1978)
Halloween 1963. 6-year-old Michael Myers takes a knife from the kitchen drawer and walks up the stairs, where he kills his older sister. He is then admitted to a psychiatric clinic. He is now 21 and it must be determined whether he can be released. The doctor who worked with him all these years thinks that Michael should never be released. But Michael does not wait for the investigation and escapes. He returns home where he continues to kill during Halloween.
2. A Fish Called Wanda (1989)
The American diamond enthusiast Wanda and her boyfriend Otto are in England to prepare a diamond heist with George and Ken. Wanda and Otto want to keep the loot for themselves and inform the police about George. However, they do not know that he has already hidden the diamonds in a secret place. Wanda thinks the best way to find out the hiding place is to hook up with George's attorney Archie Leach.
buy A Fish Called Wanda at Amazon
3. True Lies (1994)
During the day, Harry Tasker is a secret agent who flawlessly masters all espionage techniques. But at night he is a good housekeeper and Harry's wife Hellen knows nothing about his dangerous work. In her eyes he is a dead honest, but boring representative in computers. After fifteen years of marriage, Helen has had enough of her life and embarks on an adventure. Blessed with all the capabilities to save the world from a nuclear disaster, Harry must do all he can to save his marriage. And he is not trained for that.
4. Trading Places (1983)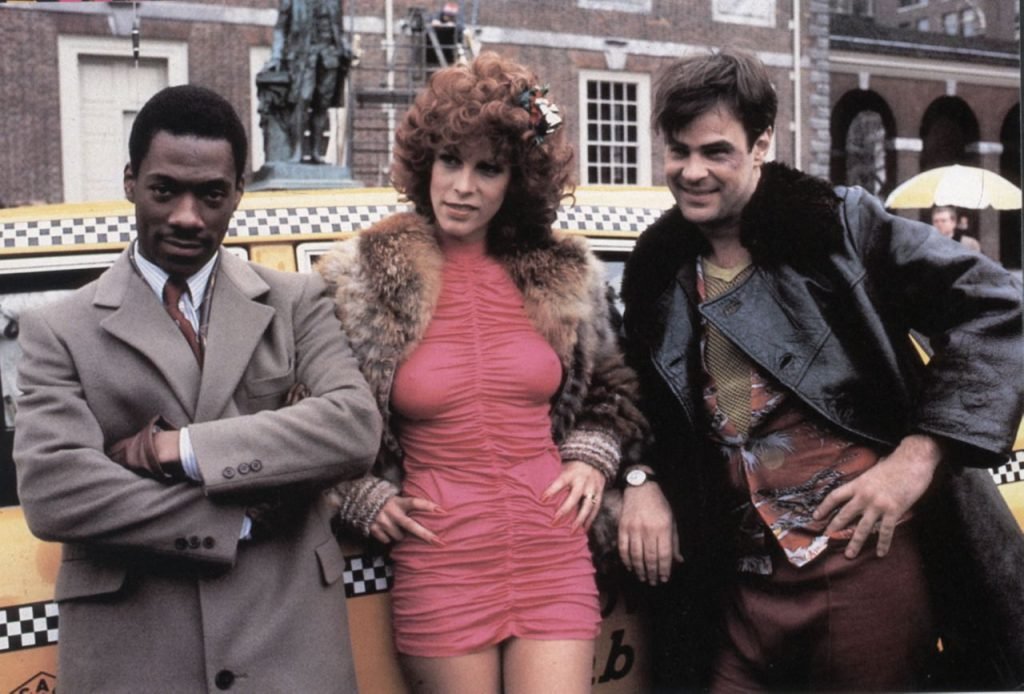 Mortimer and Randolph Duke are rich men who sometimes make bets. Their latest bet: Randolph believes they can turn a common criminal into a successful businessman in their business. The criminal, Billy Ray, is offered the job and home of Louis to see if he will go into criminal business if he loses his wealthy environment and his friends.
5. Knives Out (2019)
Writer Harlan Thrombey is found dead in his home just after his 85th birthday. Detective Benoit Blanc is called in to solve the mystery, which turns out to be quite a challenge. Harlan has rather strange and suspicious relatives and also a number of staff members who served him while he was still alive.
6. Freaky Friday (2003)
Tess and her daughter Anna are always arguing, and both think that the other doesn't know how bad it is. On a Friday they suddenly wake up in the body of the other, and they get the chance to gain more understanding for the other. However, Tess is on the verge of getting married, so the two must quickly find a way to undo the switch.
7. Halloween (2018)
Four decades ago, Laurie Strode narrowly escaped the Halloween night massacre by Michael Myers. The masked figure who chased her has returned. Laurie prepares for a final showdown with him.
8. My Girl (1991)
Vada is obsessed with death. Her mother passed away years ago and her father is a funeral director. Vada is friends with Thomas, who is allergic to just about everything. He is the only one who understands her strange ways. When her father hires the smooth Shelly and falls in love with her, Vada does everything she can to end the relationship.
9. The Fog (1980)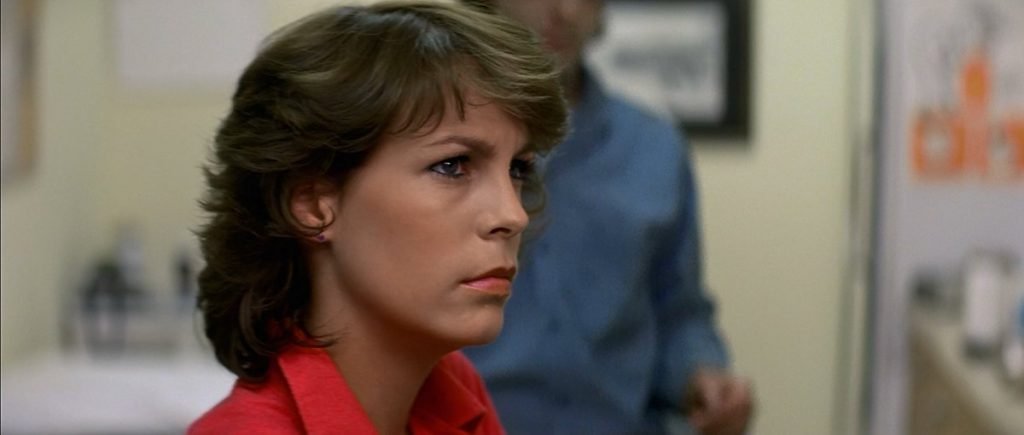 The story tells of the strange fog that overtook and sunk a ship in Antonio Bay a hundred years ago. In the celebration of the centenary of the harbor town of Antonio Bay, devices spontaneously start working and vibrations are everywhere at midnight. A fog bank also appears off the coast from which the ghosts of a crew who died in 1880 come to seek revenge on the town.
10. Blue Steel (1990)
When Megan Turner graduates from New York Police Academy, a life dream comes true for her. Everything seems beautiful: the uniform, the badge, the gun … But then everything goes horribly wrong. On her first night patrol, she prevents a supermarket robbery and shoots an armed robber in the process. Suddenly the bandit's weapon turns out to be untraceable and the witnesses do not want to substantiate Megan's statement about his gun possession. Megan is suspended for killing an unarmed suspect. In the meantime, the city has to deal with a series of brutal, shameless murders. The homicide department, led by Detective Nick Mann, is at a loss. There appears to be a clue between the apparently incoherent murders.