A top ten of the best films with Hollywood actress Jessica Lange with the drama Frances (1982) at number one, the comedy Tootsie (1982) at number two and finally Blue Sky (1994) at number three. Let us know in the comments if you think a movie is missing from these top ten Jessica Lange movies.

1. Frances (1982)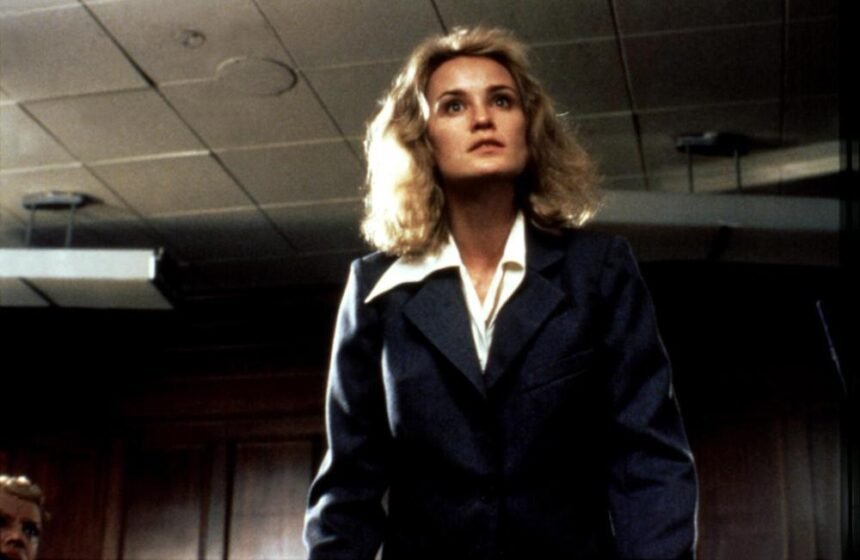 The Story of Frances Farmer. She is determined to be an actress, but not by Hollywood rules. A play writer convinces her to come to New York. There she notices that the theater group uses its fame to attract visitors. Her attempts to resume her film career lead to a nervous breakdown. The breakdown is partly caused by her addiction to alcohol and her mother.
2. Tootsie (1982)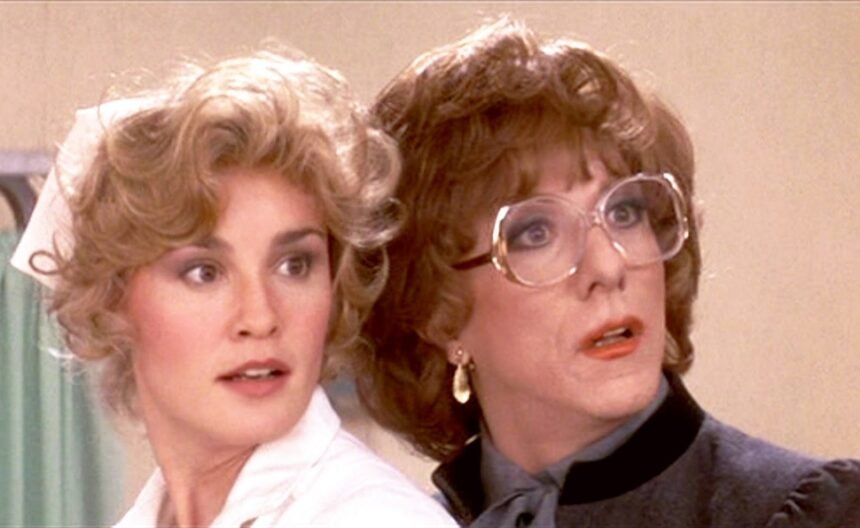 Because actor Michael Dorsey is a very difficult man, he is constantly out of work. He is an eyesore for every producer. Michael is so eager to get a job as an actor that he is even willing to pose as a woman. He end up applying for a female role in a TV series. He is hired and promptly becomes a star. Complications arise when he falls in love with his co-star Julie and her father with him.
3. Blue Sky (1994)
Hank Marshall (Tommy Lee Jones), a hard-working and good-natured scientist in the military, has his hands full with explosive nuclear reactors and his, no less explosive, wife Carly (Jessica Lange). While he is busy supervising tests in Nevada, she gives in to the advances of his superior. But his wife's adultery isn't the only dilemma Marshall faces …
4. Sweet Dreams (1985)
A film about the famous Patsy Cline, one of the most successful country singers. The film closely follows her career and highlights how she became so successful.
5. Music Box (1989)
Michael Laszlo, who immigrated to America after World War II, is accused of committing war crimes. His daughter, a lawyer, searches for evidence of her father's innocence, but unraveling his past makes him seem like a different person. She becomes confused and more and more dominated by the thought that her father may indeed be guilty.
6. Country (1984)
Jewell (Lange) and Gill Ivy (Shepard) run a small farm in a remote farming community and work hard until a tornado hits the area and creditors want to see their money. Gill doesn't like it anymore, but Jewell doesn't want to give up.
7. All That Jazz (1979)
Joe Gideon is a successful director and choreographer. Joe is an obsessed workaholic, busy with his work almost day and night. He expects top performance from all who work with him. He neglects his wife and daughter. Joe is almost exhausted both physically and emotionally, but he perks himself up in front of the mirror every morning with the words 'it's showtime'. He keeps on swallowing pills, cigarettes, alcohol and cheating, ignoring the first signs of angina pectoris (heart spasm). As a director, Joe is editing his new film and at the same time as a choreographer and director, he is also preparing a new big Broadway musical. When Joe is struck by a heart attack, he sees his whole life pass by in flashbacks.
8. The postman Always Rings Twice (1981)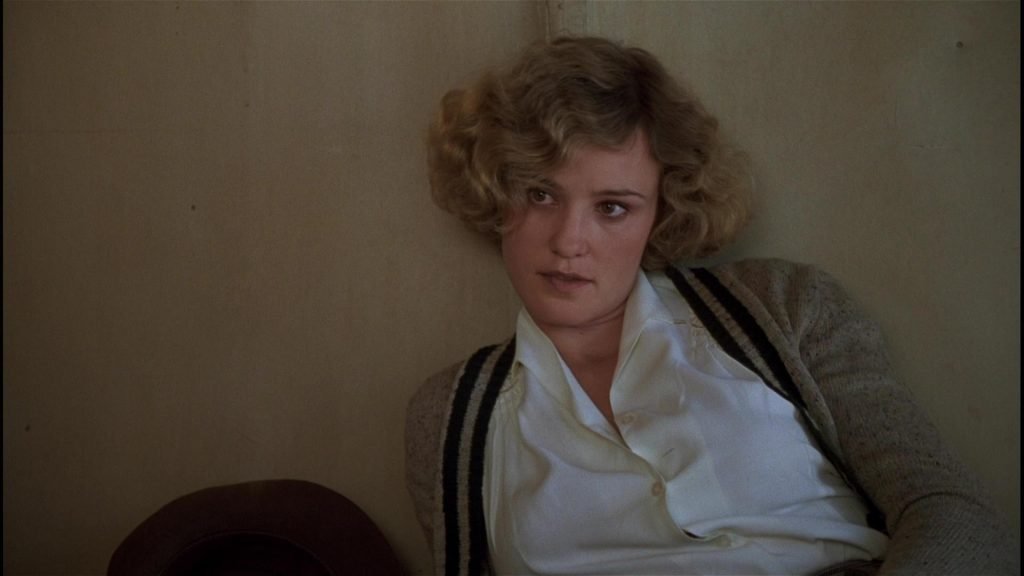 The remake of the 1946 classic. Poor Frank Chambers gets a job in a restaurant during the Depression of the 1930s by the attractive Cora and her wealthy old husband Nick. Frank and Cora start a fiery affair and decide to get rid of Nick.
buy The postman Always Rings Twice at Amazon
9. Titus (1999)
Roman General Titus Andronicus returns to Rome after a battlefield victory. He has three prisoners: Tamora, the queen of the Goths, and her sons. Titus kills Tamora's oldest son. The film is adapted from Shakespeare's "Titus Andronicus".
10. Men Don't Leave (1990)
A destitute widow moves with her two sons from a small town to a tower block in downtown Baltimore. It does not seem to get any easier in the big city.