A top 10 of the best John Wayne films, almost all westerns, with The Man Who Shot Liberty Valance (1962) at number one, Rio Bravo (1959) at number two and The Searchers (1956) at number three. Let us know what your favorite western is in the comments to these top 10 films by John Wayne.

1. The Man Who Shot Liberty Valance (1962)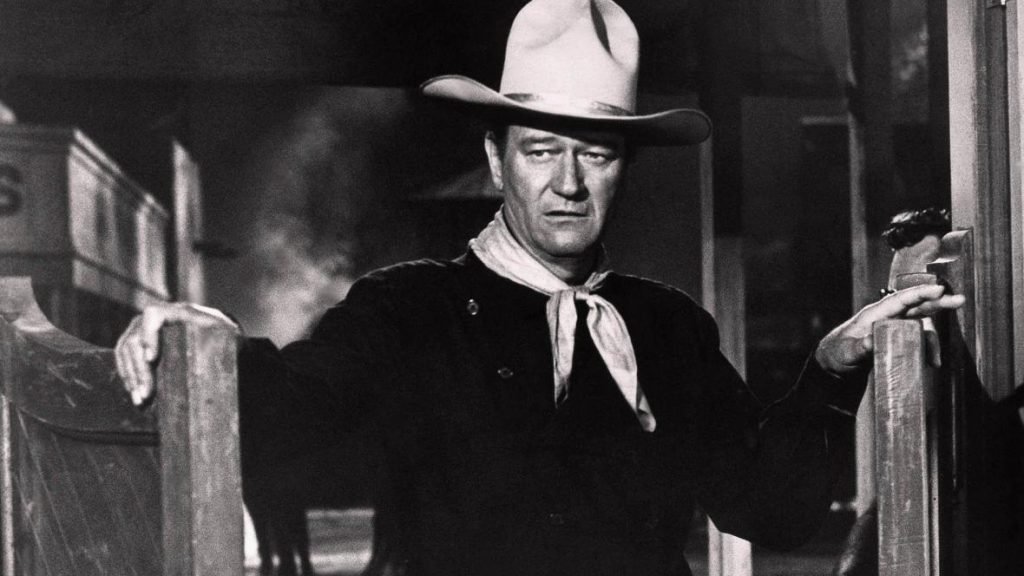 Senator Ransom Stoddard returns to the Wild West town of Shinbone to attend an old friend's funeral. To a journalist who wonders what the senator is doing here, he tells how he started his career as 'The Man Who Shot Liberty Valance'.
buy The Man Who Shot Liberty Valance at Amazon
2. Rio Bravo (1959)
John T. Chance, sheriff in a small town in the Wild West, has put a murderer in prison. However, he fears that the villain's influential brother is coming to free him. Chance gets help from Stumpy, a crippled old man, and Dude, an alcoholic, to guard the prisoner until the marshall arrives who can deliver the killer to the nearest judge.
3. The Searchers (1956)
Ethan Edwards (Wayne) is an ex-soldier. His family is slaughtered by the Comanches and his niece is kidnapped by them. Determined to free her, he does not let any deprivation distract him in his search. However, Ethan finds something unexpected: his own humanity.
4. Stagecoach (1939)
A stagecoach with seven passengers from various backgrounds is en route from Tonto, New Mexico, to the settlement of Lordsburg. The passengers are: Dallas, a prostitute who has to leave Tonto; the pregnant Lucy Mallory, wife of an officer in Lordsburg; Hatfield, a smooth talker and card player who has a crush on Lucy; the physician and drunkard Dr. Boone; the nervous liquor dealer Peacock; the corrupt banker Gatewood and the wanted vengeful outlaw Ringo Kid. Buck is the driver and Sheriff Willcox sits next to him to protect the party. What would become a standard trip soon turns out to be a perilous ride by Apaches, who are on the warpath under the leadership of the infamous Geronimo. The travelers are therefore dependent on each other to survive.
5. The Quiet Man (1952)
Sean Thornton has returned from America to escape his past. Mary Kate Danaher falls for him. But their relationship is disrupted by Mary's brother Will who tries to keep them apart, knowing about Sean's past.
6. Red River (1948)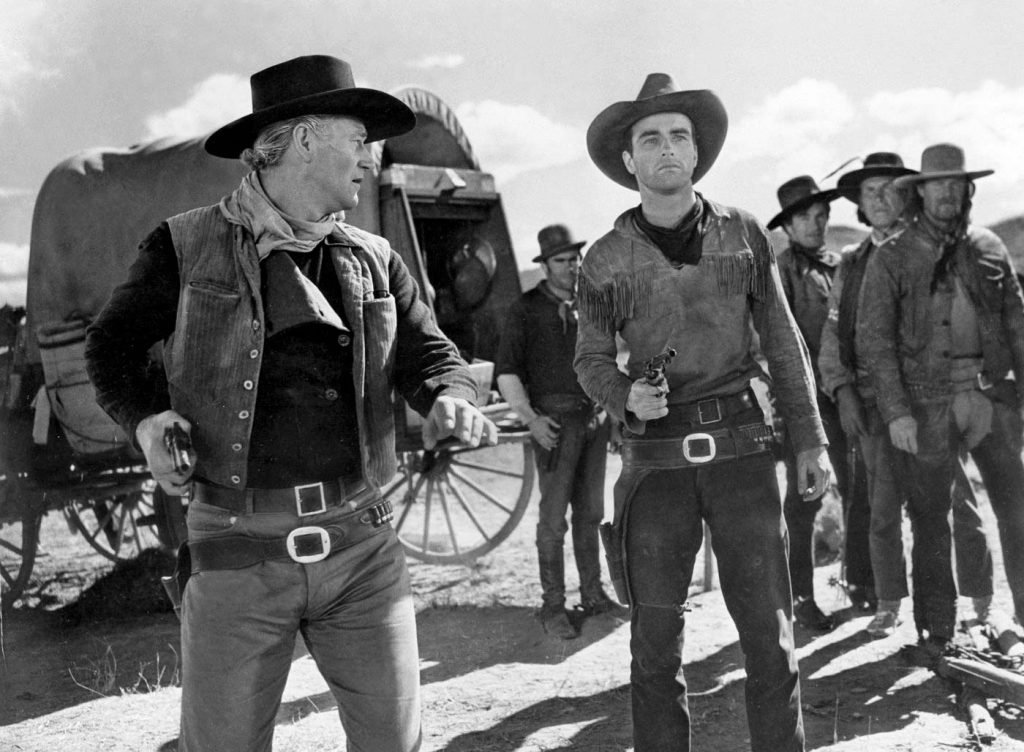 Tom Dunson is a large and powerful cattle owner. He and his adopted son Matthew Garth will drive cattle from Texas to Missouri. But along the way, Tom Dunson behaves so tyrannically that Matthew decides to take the cattle elsewhere. Tom Dunson vows revenge and pursues.
7. The Shootist (1976)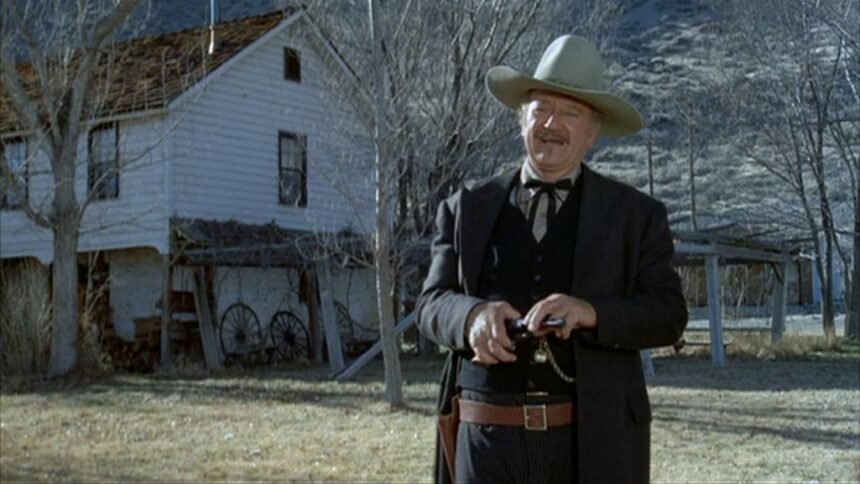 J.B. Books is an old gunfighter who discovers he has cancer and has only 2 months to live. He decides to rent a room in a quiet village from Bond Rogers and her son Gillom, so that he can wait for his death. The son loves Books, but Bond hates him. Books realizes he will die painfully, so he decides to use his pistols one last time.
8. El Dorado (1966)
Cole Thornton is hired by a rancher as a pistolero, but hears from an old acquaintance who is now a sheriff that the man is causing a lot of trouble in the state. He just sees it and now helps the sheriff in his fight against the rancher. He also helps the sheriff with his drinking problem.
9. True Grit (1969)
The rancher Frank Ross goes on a trip with his help Tom Chaney to buy some horses. After a night in a saloon that got out of hand, Tom shoots Frank dead, steals his money and flees. Mattie Ross, Frank's clever and calculating daughter, goes to the town in question and inquires with the authorities. The local sheriff cannot do anything, however, because Tom is on Indian territory. She enlists the help of Reuben J. 'Rooster' Cogburn, a one-eyed U.S. Marshall who acts very hard, but is also a heavy drinker. Rooster is looking for the fugitive outlaw Ned Pepper, and this Ned is said to be accompanied by Tom. Texas Ranger 'La Boeuf' – or 'La Beef' as he calls himself – is also looking for Tom and reaching out to Mattie and Rooster.
10. The Cowboys (1972)
Cattle dealer Will Andersen is at a loss when his drivers suddenly abandon him. A financial setback is a fact if Will cannot bring his cattle to market before winter. He is forced to call on a group of schoolboys to accompany his herds on the distant and dangerous journey. The boys obviously lack the necessary experience, but Will only has the time to teach them the basics. Fortunately, he can count on the help of the black cowboy Nightlinger. Besides all the natural obstacles the group has to overcome along the way, to make matters worse, a group of dangerous cattle thieves follow them closely.