A top ten of the best films by Hollywood actress Lauren Bacall with number one Dogville (2003), number two The Big Sleep (1946) with Humphrey Bogart and number three Misery (1990) based on Stephen King's book. If you are a Lauren Bacall fan let us know what you think of these top Lauren Bacall movies.

1. Dogville (2003)
During one of his evening walks, Tom Edison meets the attractive Grace. The young woman is completely confused and appears to be on the run from a group of men who have shot at her. Tom takes her home, but the residents of Dogville aren't exactly keen to include Grace in their midst. Still, Tom is able to convince the villagers to offer her shelter. In return, Grace has to spend an hour every day with each resident of the village.
2. The Big Sleep (1946)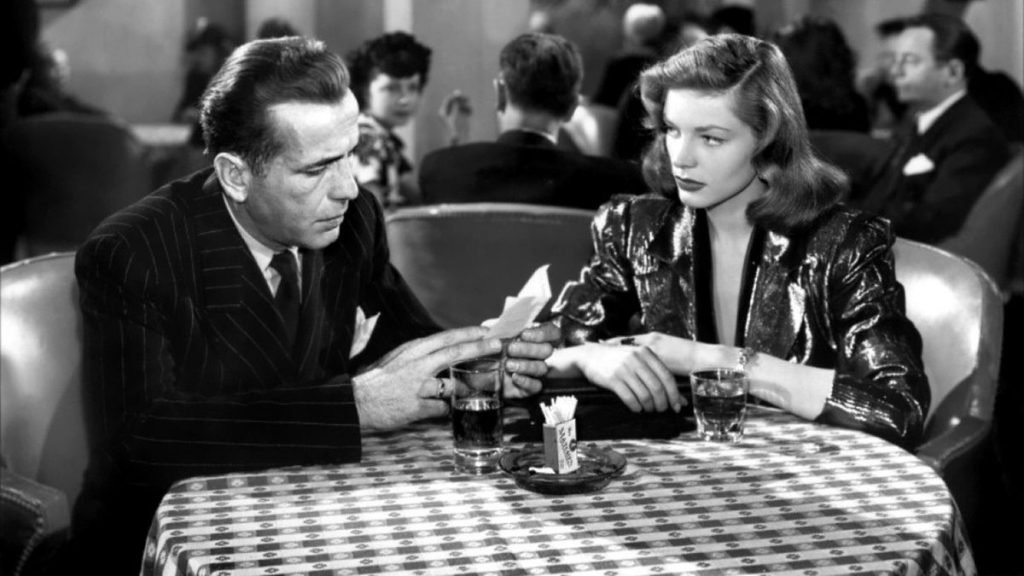 Private detective Philip Marlowe is hired to keep an eye on General Sternwood's youngest daughter, Carmen. She has ended up in bad company, and is about to cause damage to herself and her family. Marlowe soon falls in love with the eldest sister, Vivian, who doesn't want anything to do with Marlowe at first. When a few murders take place it all really starts …
3. Misery (1990)
Author Paul Sheldon puts an end to the popular Misery series and decides to start writing real literature from now on. The calamity begins when he leaves his regular writing spot: he is caught in a snowstorm, has an accident and then wakes up in the bed of a loyal but completely insane fan. The beginning of a nightmare that is impossible to describe.
4. Key Largo (1948)
A hurricane is raging outside, but that's nothing compared to the storm at the Key Largo hotel. There, sadistic gangster Johny Rocco hides – and keeps hotel owner Nora Temple, her invalid father-in-law and ex-soldier Frank McCloud (Humphrey Bogart) at gunpoint. McCloud is the only one who could beat the aggressive Rocco. But the post-war reality could make him lose all his fighting spirit.
5. To Have And Have Not (1944)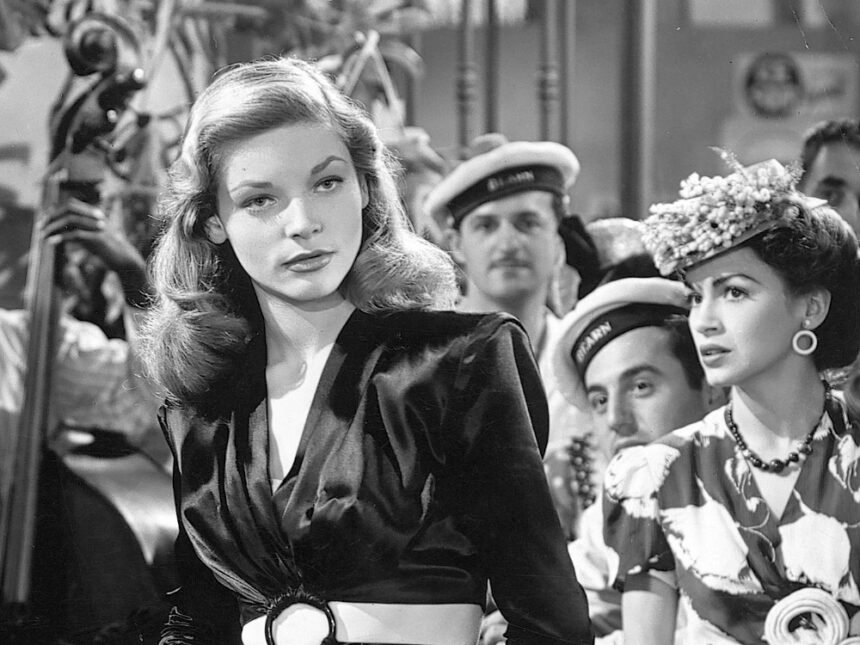 The American captain Harry "Steve" Morgan rents out his sea fishing boat to tourists with his loyal alcoholic friend Eddie on the island of Martinique. Steve has a stormy love affair with the young Marie 'Slim' Browning, who works as a singer in his local pub. However, since World War II broke out, things haven't been going so well for Steve. When a customer doesn't pay, Steve gets in trouble with the local police and has to give up his neutrality when he takes on a dangerous job for the French Resistance to earn an income.
buy To Have and To Have Not at Amazon
6. The Shootist (1976)
J.B. Books is an old gunfighter who discovers he has cancer and has only 2 months to live. He decides to rent a room in a quiet village from Bond Rogers and her son Gillom, so that he can wait for his death. The son loves Books, but Bond finds him disgusting. Books realizes he will die painfully, so he decides to use his pistols one last time.
7. Written On The Wind (1956)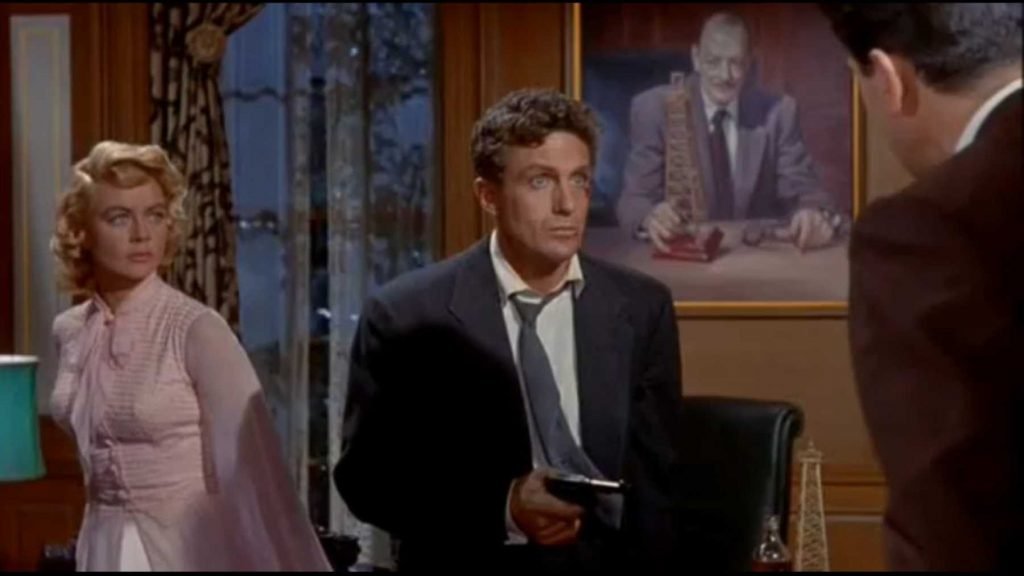 Mitch Wayne and Kyle Hadley have been friends since childhood. Marylee, Kyle's sister, hopes that Wayne will marry her one day, but he, like Kyle, has a crush on Lucy Moore. Kyle proposes to Lucy, which she agrees, before Wayne can express his love for her. A year later, Lucy finds out she's pregnant, but when Kyle discovers he probably can't father children, Marylee suggests that Wayne and Lucy are in a relationship.
buy Written on the Wind at Amazon
8. Dark Passage (1947)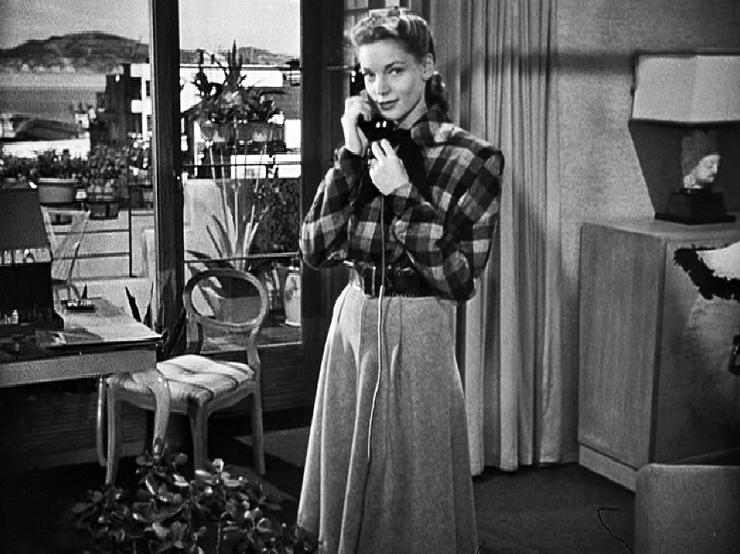 Vincent Parry is convicted of murdering his wife and escapes from prison to prove his innocence. Parry discovers that people recognize him too easily and decides to undergo a change with a plastic surgeon. With his new face, he sets out to investigate the murderer.
9. Murder On The Orient Express (1974)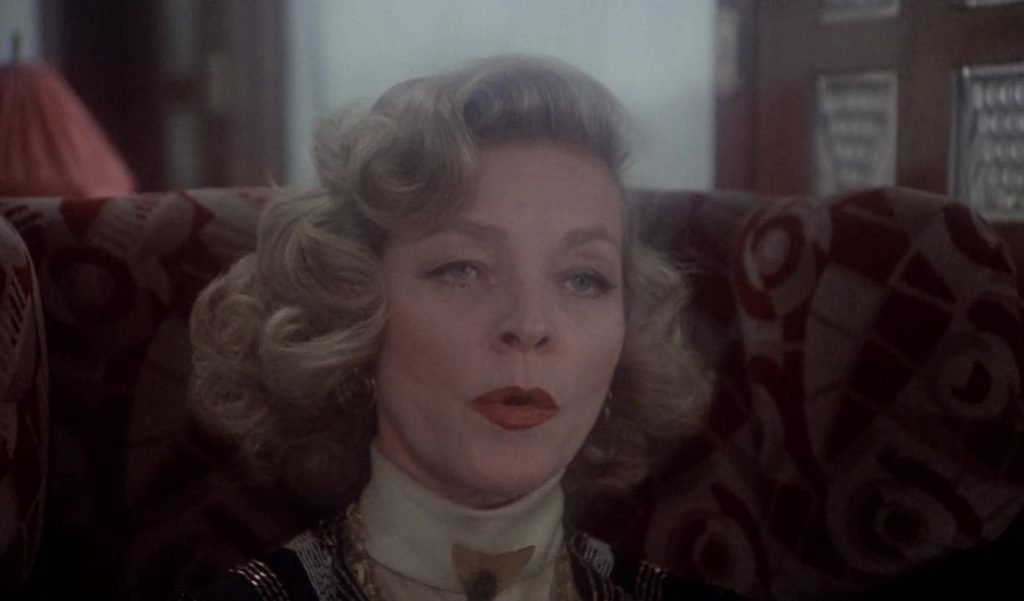 It is 1934, on board the famous Paris-Istanbul train. A wealthy financier is found dead, killed by stabbing. A Belgian super detective suspects all his fellow passengers. He begins with extensive interrogation of all passengers, with the aim of exposing the killer.
buy Murder on the Orient Expres at Amazon
10. Manderlay (2005)
After leaving Dogville, Grace (Bryce Dallas Howard), her father (Willem Dafoe) and his gang travel through the southern states of America. By coincidence they end up in Manderlay, an old plantation where slavery is still practiced in 1930. Grace is very concerned about the fate of the slaves. With the help of father's ammunition supply, she wants to liberate the oppressed black population. Grace soon learns that this noble action is not without danger.