A top ten of the best films by black American actor Samuel L. Jackson, with the crime comedy Pulp Fiction (1994) at number one, Spike Lee's Do The Right Thing (1989) and Jurassic Park (1993) at number three. . Let us know in the comments to this top 10 what your favorite film by Samuel L. Jackson is.

1. Pulp Fiction (1994)
Jules and Vincent work for the powerful criminal Marsellus Wallace. Vincent gets into trouble when he has to keep Mia, Wallace's wife, company for an evening. Meanwhile, Wallace is in a deal with the boxer Butch, who cheats Wallace and runs off with his money.
2. Do The Right Thing (1989)
It's the hottest time of the year in Bedford-Stuyvesant, Brooklyn. In this predominantly black neighborhood, Sal, an Italian immigrant, has been running a successful pizzeria with his sons Pino and Vito for years. However, Pino is a racist and troublemaker. For example, he is constantly annoyed that his father gives the local drunkard Mayor his daily dollar for wiping the sidewalk. Actually, Pino would like to collect that money himself, but without taking up the broom …
buy Do The Right Thing at Amazon
3. Jurassic Park (1993)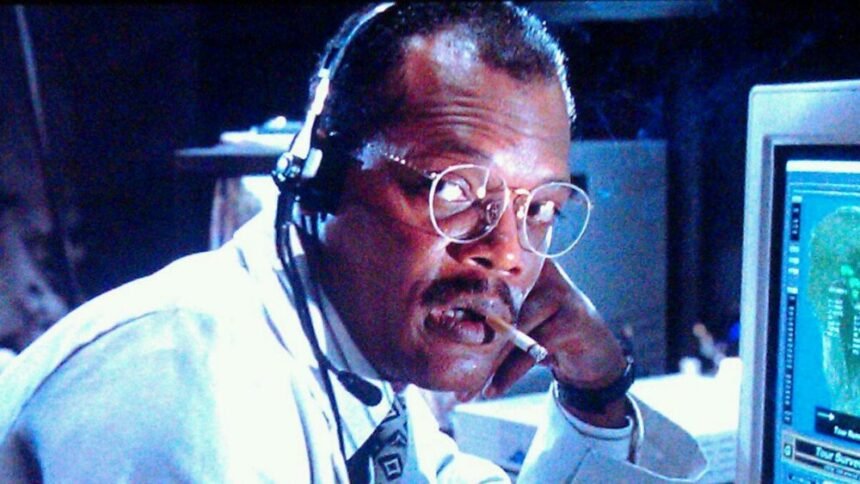 Scientists succeed in cloning dinosaurs from a drop of dino blood from a mosquito. Enterprising millionaire John Hammond wants to show the cloned dinosaurs to the public and builds a gigantic theme park. A lucky few, including a lawyer, a mathematician, two dinosaur experts and Hammond's grandchildren are the first to visit the park. However, during the first thunderstorm, the park's electricity goes out and a number of dangerous dinosaurs manage to escape from their paddocks.
4. The Incredibles (2004)
Mr. Incredible is a superhero. At least, he was, until a batch of lawsuits resulted in all superheroes being given a new, anonymous identity by the government. Bob Parr, as Mr. Incredible now called, lives a normal life with his wife Helen (the former Elastigirl) and their three children (Violet, Dash and Jack Jack), which he does not like at all. When he gets the chance to play the role of superhero again, he grabs it with both hands.
5. Django Unchained (2012)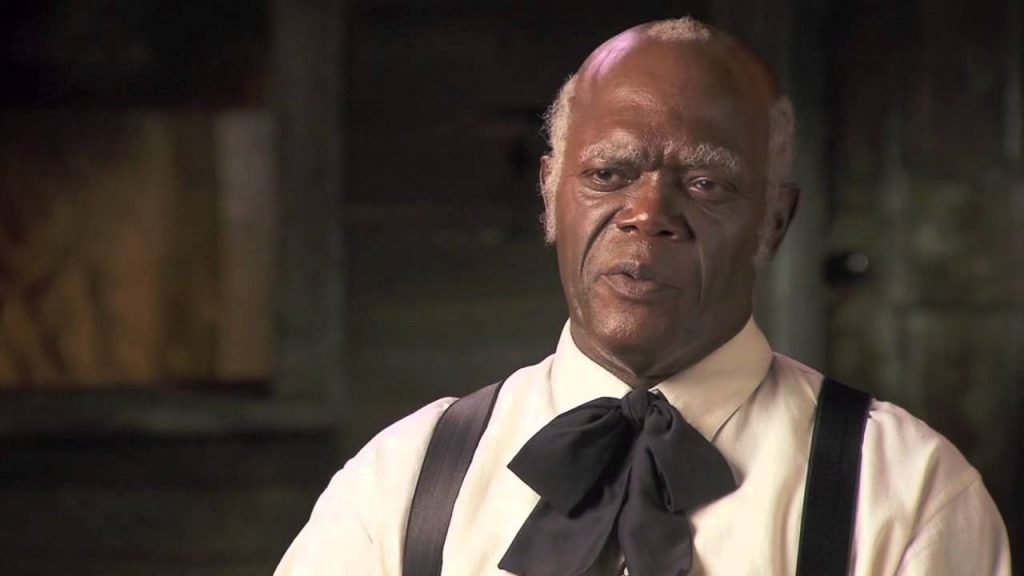 Jackson, Mississippi. It is the 19th century and the slave trade is in full swing in America. Under these gruesome circumstances, two lovers, Django and Broomhilda, are driven apart and sold to different owners. While Broomhilda tries to make her new situation livable, Django is meanwhile freed by a strange bounty hunter named Dr. King Schultz. He sees potential in Django and decides to take him under his wing and teach him the tricks of the trade. Together they go in search of Broomhilda.
buy Django Unchained at Amazon
6. Unbreakable (2000)
David Dunn is involved in a major train accident. None of the occupants survives the accident, except David who has no scratch. After the accident, he comes into contact with Elijah Price, a collector of comics who has been plagued all his life by ill health and quickly breaking bones.
7. Die Hard with a Vengeance (1995)
In a public place in New York, an explosion takes place, claimed by a man who calls himself Simon and only wants to talk to John McClane. McClane is a heavily alcoholic cop who no longer has his badge, but only when he carries out Simon's orders will the explosions stop.
buy Die Hard With A Vengeance at Amazon
8. Captain America: The Winter Soldier (2014)
Steve Rogers (Chris Evans), better known as the superhero Captain America, struggles with his role in the modern world. Together with Natasha Romanoff (Scarlett Johansson), aka Black Widow, he goes to war to fight a strong yet secretive enemy hiding in modern-day Washington. Natasha is a spy who works for S.H.I.E.L.D., the security agency led by Nick Fury (Samuel L. Jackson).
buy Captain America: The Winter Soldier at Amazon
9. A Time To Kill (1996)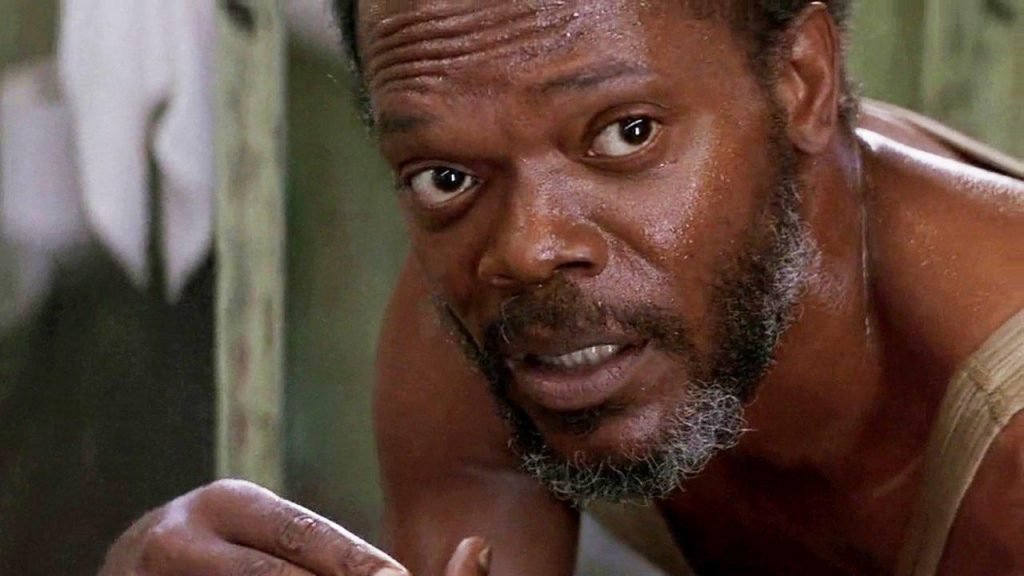 The story is about a black man's struggle for justice in America today. Carl Lee's daughter is brutally raped. The perpetrators are arrested but before they can be convicted, Carl Lee takes matters into his own hands and shoots the perpetrators. Young lawyer Jake Brigance takes up the defense of Carl Lee. He thus does not endear himself to the mostly local Ku Klux Klan-minded population. As a precaution, he sends his wife and child to a safe place and continues his lonely struggle with law student Ellen Roark.
10. The Hateful Eight (2015)
Wyoming, a few years after the American Civil War. Bounty hunter John Ruth and a fugitive named Daisy Domergue are on their way to a village called Red Rock to bring her to justice. Along the way, they encounter two men, ex-major and infamous bounty hunter Marquis Warren and Chris Mannix, a Southerner who claims to be the village's new sheriff. Due to a severe snowstorm, they are forced to take shelter in "Minnie's Haberdashery," a stopover located on a mountain pass.