A top ten of the best films by the American actor Sean Penn with the biodrama Milk (2008) at number one, Dead Man Walking (1995) at number two and Mystic River (2003) at number three. Let us know in the comments what you think of these top 10 best Sean Penn movies.

1. Milk (2008)
The film tells the story of Harvey Milk (Sean Penn). Harvey Milk was San Francisco's first gay city councilor and was one of the very first equal rights activists. During this period, Milk gets to know activists Cleve Jones (Emile Hirsch) and Scott Smith (James Franco), with whom he experiences various beautiful, but also dramatic moments.
2. Dead Man Walking (1995)
In Angora Jail in New Orleans, Matthew Poncelet awaits his execution. He denies his part in the rape and murder of two young teenagers. Matthew claims his friend killed the lovemaking couple. Nun Helen Prejean accepts his request for spiritual assistance and prepares Matthew for his impending execution. The community and relatives react with incomprehension and anger to her help to the criminal.
buy Dead Man Walking at Amazon
3. Mystic River (2003)
Three childhood friends, Jimmy Markum (Penn), Sean Devine (Bacon) and Dave Boyle (Robbins), are reunited after years by the murder of Jimmy's oldest daughter. Sean has become a detective and is investigating the case. Meanwhile, ex-criminal Jimmy seeks revenge while unstable Dave continues to grapple with past trauma. These circumstances test the bond of the three, and old wounds are ripped open …
4. Sweet And Lowdown (1999)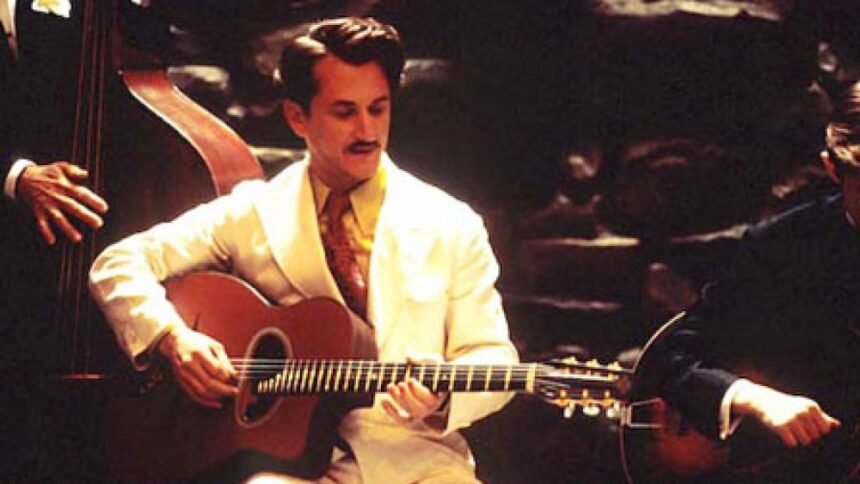 The film follows the life of the jazz guitarist Emmett Ray, known in the 1930s. He was considered one of the best guitarists in the world, but was also an annoying, arrogant alcoholic.
buy Sweet And Lowdown at Amazon
5. Fast Times At Ridgemont High (1982)
A look into the lives of a group of crazy high school students as they grapple with the social pressures of losing their virginity, making a career choice, and dealing with sadistic teachers.
buy ast Times At Ridgemont High at Amazon
6. At Close Range (1986)
Brad Sr. is a criminal, a murderer, and worse, a bad father. His son, Brad Jr. lives with his mother and grandmother and barely sees his father. He is white trash, poor and bored. No wonder he idolizes his well-dressed father, leader of a gang of thieves. When Senior asks him to do a criminal job, Junior likes to do it. Finally attention, finally action.
7. The Thin Red Line (1998)
World War II: The Battle of Guadalcanal will have a major impact on the Japanese position in the area. A group of young soldiers are brought to war-weary Marine units as support. The events of the war ensure that the soldiers develop a close bond with each other.
buy The Thin Red Line at Amazon
8. 21 Grams (2003)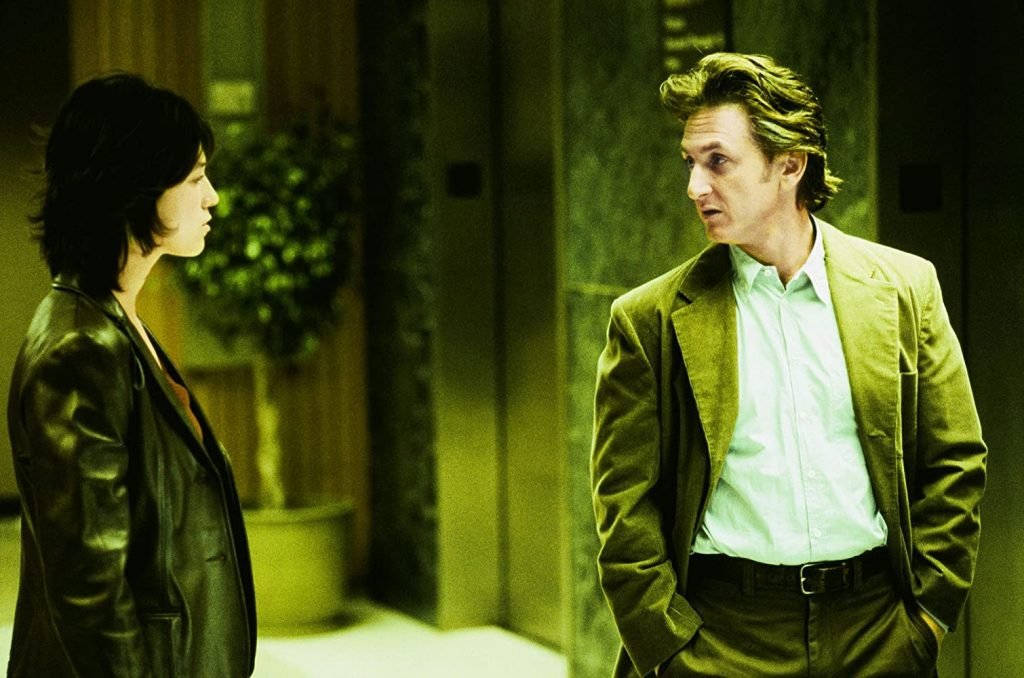 A strange accident brings together a seriously ill mathematician (Paul), a grieving mother (Christina) and a reborn ex-con (Jack) in a story that depicts their emotionally and physically charged lives. Although they don't know each other, the trio is irrevocably entwined in a mix of love, redemption and obsession.
9. Carlito's Way (1993)
Thanks to the great craftsmanship of his lawyer Kleinfeld, the hard-hitting criminal Carlito Brigante is released after a number of years in prison. This time, Carlito is determined to stay on the right track. He wants to retire to the Bahamas with his great love Gail and earn a living renting out cars. The corrupt Kleinfeld is willing to help him. He has a job that allows Carlito to earn a nice starting capital.
10. The Falcon and the Snowman (1985)
A CIA employee discovers that important documents are being misused to suppress small governments. With the help of a friend of his who is on drugs, he sells documents to the Russians. The friend only brags a bit and he even wants to let the Russians smuggle drugs.