A top 10 of the best Will Smith films with the comedy film Men in Black (1997) at number 1, the lesser known Six Degrees of Separation (1993) at number 2 and the Hollywood blockbuster Independence Day (1996) at number 3. Let us know for sure what your favorite Will Smith movie is in the comments.
1. Men in Black (1997)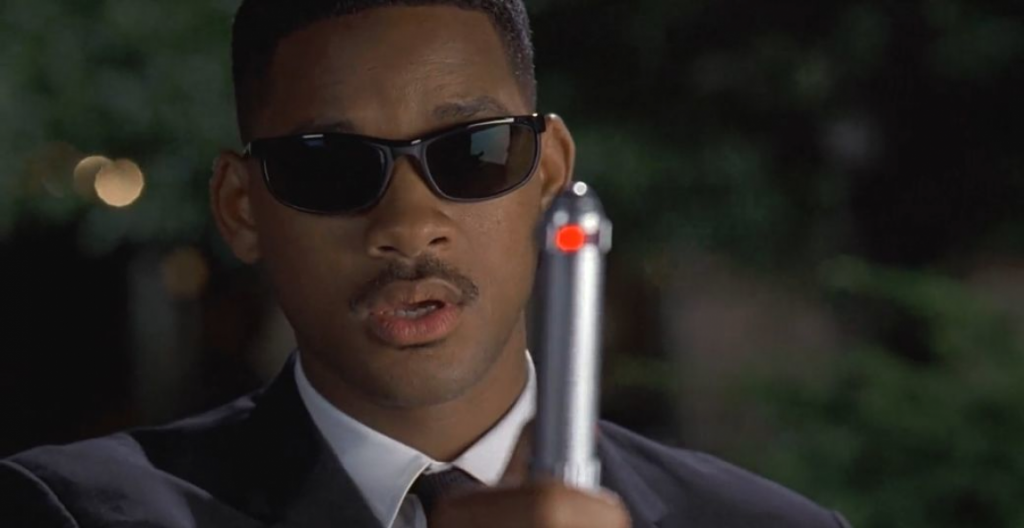 Agents Kay and Jay are members of a top-secret organization created to monitor the aliens on Earth. When an alien terrorist threatens to destroy some of the solar systems, they must act.
2. Six Degrees of Separation (1993)
Married couple Kittredge live in a chic apartment on Fifth Avenue and are therefore among the elite of New York. One night when they have a South African millionaire as their guest, a bleeding man knocks on the door, claiming to be Paul, a college friend of their children and the son of Sidney Poitier. The couple and their guest let themselves be convinced by Paul and even offer him a guest bed. Paul tells fantastic stories and knows how to keep them under the spell. But who is he really?
buy Six Degrees of Separation at Amazon
3. Independence Day (1996)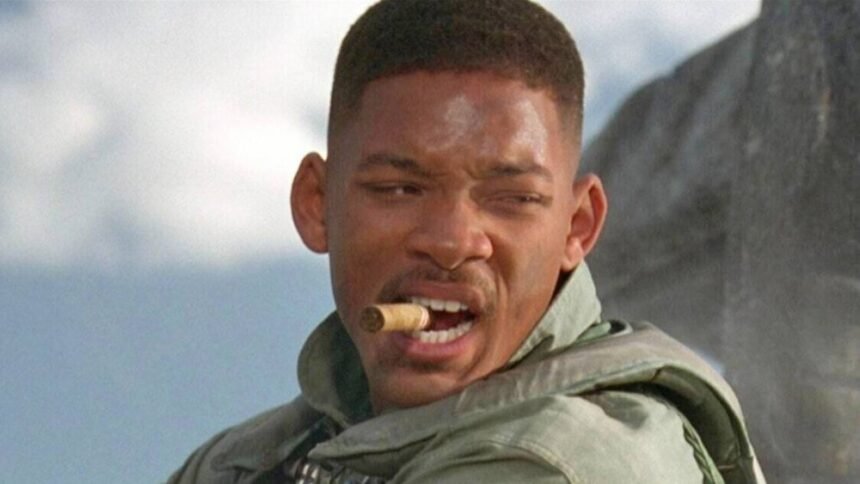 Giant alien ships are coming towards Earth and are hovering over some major cities. After an attempt to communicate with the aliens goes nowhere, David Levison finds out that the aliens will attack in less than a day. After the major cities are completely destroyed by the alien ships, the survivors decide to fight back with the help of an alien ship that crashed on Earth a few decades ago.
buy Independence Day at Amazon
4. Bad Boys (1995)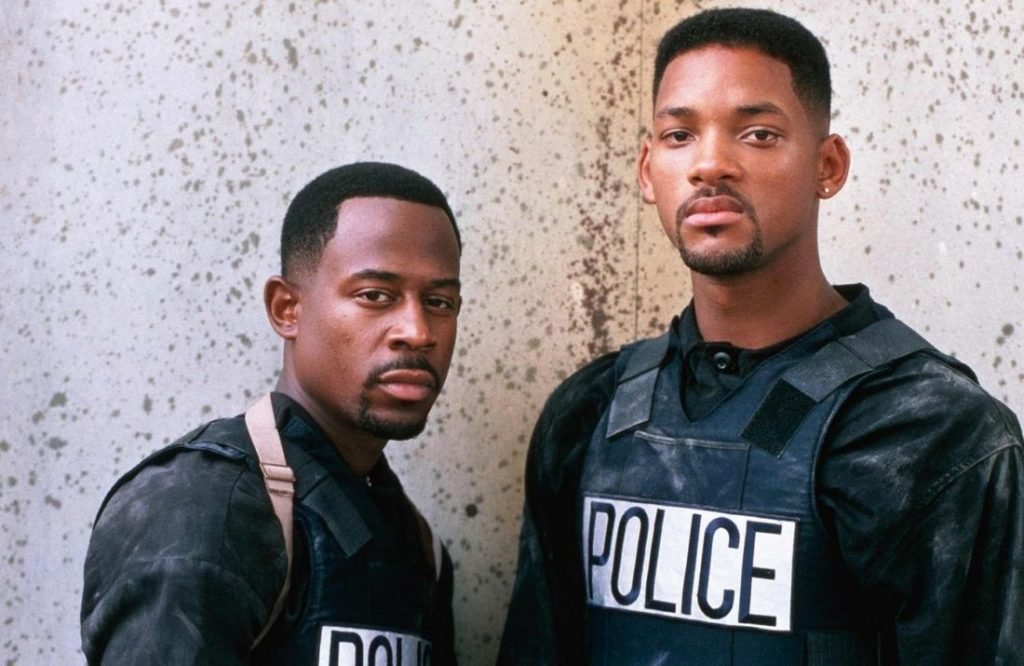 Mike Lowrey (Smith) and Marcus Burnett (Lawrence) are partners in the Miami Police Force. When a shipment of drugs is stolen from the police station, they have 72 hours to find it. In order for a witness to cooperate, they have to pretend to be each other, which is not easy since Lowrey is a dissolute bachelor and Burnett nicely married.
5. Ali (2001)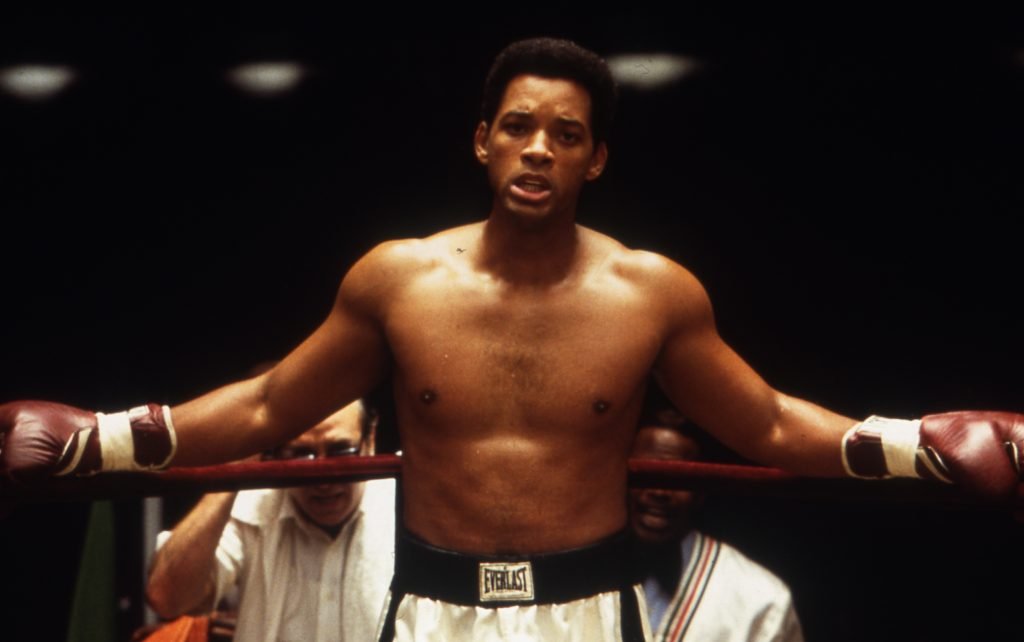 The film follows the life of boxing legend Muhammad Ali. Born as Cassius Clay, Ali was a phenomenon both inside and outside the boxing ring that rocked the sports world in the 1960s. He eventually decided to change his "slave name" to Muhammad Ali, and became a champion, leader and media star.
6. Bad Boys for Life (2020)
Mike Lowrey and Marcus Burnett are still with the Miami Police Department. While Marcus is already thinking about retirement, to finally enjoy his family and new grandchild, his partner Mike plans to chase the crooks until the age of 100. Inadvertently, they must both take action when a violent serial killer puts Mike at the top of his kill list. They receive help from a newly established police unit full of young dogs, who use the most modern technical gadgets.
buy Bad Boys for Life at Amazon
7. I Am Legend (2007)
Years after Dr. Alice Krippin seems to have found a cure for cancer, a mysterious virus has gripped the whole world. Many people have died from the virus and some have been transformed into a group of bloodthirsty vampires. In the city of New York only Colonel and scientist Robert Neville lives, who is busy looking for a cure. In the afternoon the city is deserted and only Robert and his dog Sam are on the street. But as soon as it gets dark, the vampires emerge and search for fresh blood.
8. Enemy of the State (1998)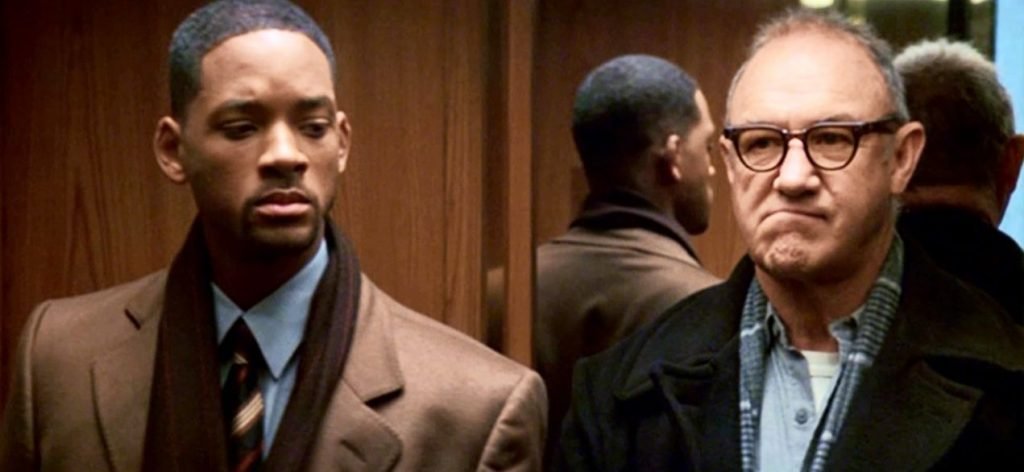 When successful lawyer Robert Clayton Dean runs into an old friend, he comes into possession of a disc. This disc contains recordings of a political assassination. The perpetrator soon learns that Dean has the disc and decides to use National Security Agency resources to find him. However, Dean has no idea why he is being chased.
buy Enemy of the State at Amazon
9. I, Robot (2004)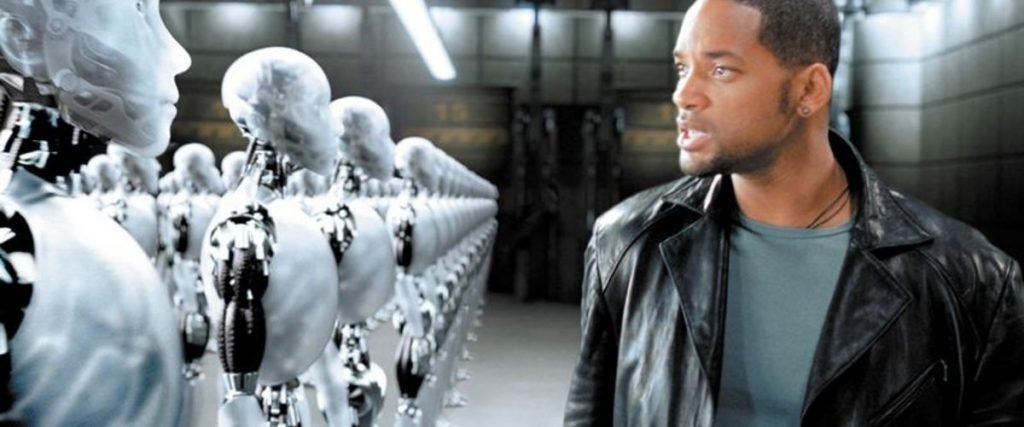 In 2035 Chicago, robots are part of everyday life. They serve the people and are trusted by them blindly, because they are programmed according to the three laws of robotics. These determine that the technological robots cannot harm people. Detective Del Spooner, however, has a different opinion. He must solve the murder of the brilliant scientist Alfred Lanning and he suspects that the culprit is a robot. As Spooner's investigation continues, he realizes that all of humanity is in danger.
10. The Pursuit of Happyness (2006)
Christopher Gardner has problems with his sales work and ends up on the street with his son after his wife leaves them. He has to live and take care of his little boy on the streets of San Francisco. Christopher keeps looking for a job until he finds one at a stock firm. However, it turns out to be an unpaid internship with a chance of a permanent job. It turns out that it is not exactly easy to divide your life between a stock company and a vagrant life.