A top ten of the best films by actor Tom Hardy with the drama Locke (2013) at number one, the action film Mad Max: Fury Road (2015) at number two and The Drop (2014) at number three. Let us know in the comments to these top 10 Tom Hardy films what you think of this list.

1. Locke (2013)
Ivan Locke goes on a long night drive to help the woman who is about to give birth to Ivan's illegitimate child. His wife and his son know nothing and Ivan's colleagues now have to try to start a huge job without him. During his car journey, he has a lot to explain to everyone involved.
2. Mad Max: Fury Road (2015)
The film is set in a stark desert landscape where humanity is broken and almost everyone is crazy and fights for the necessities of life. In this world of fire and blood, two rebels are on the run who might well restore order. Max (Tom Hardy), a man of action and few words, tries to find peace of mind after the loss of his wife and child in the aftermath of the chaos. Furiosa (Charlize Theron), a woman of action who can reach her path to survival as she travels through the desert back to her childhood homeland.
buy Mad Max: Fury Road at Amazon
3. The Drop (2014)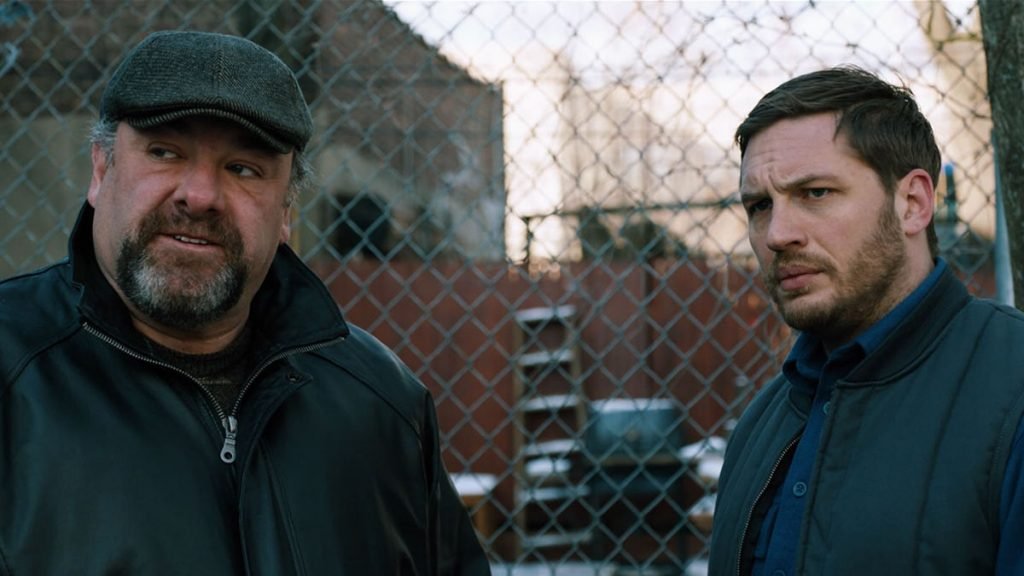 A New York bartender rescues a neglected puppy from a trash can, making him the target of its violent and mentally unstable owner. At the same time, he finds himself in the midst of a conspiracy set in the mafia-controlled bar where he works.
4. Tinker Tailor Soldier Spy (2011)
In the gloomy days of the Cold War, British Secret Service spy veteran George Smiley (Gary Oldman) is enjoying his retirement. When it turns out that a former colleague of Smiley is a Russian spy, he is called back by MI6 and asked to track down the spy.
buy Tinker Tailor Soldier Spy at Amazon
5. The Revenant (2015)
1823. On an expedition deep into the rugged American wilderness, legendary adventurer Hugh Glass (Leonardo DiCaprio) and his men are attacked by Native Americans and ambushed to fear for his life. He can barely escape and flees. Glass faces unimaginable setbacks during his journey to survival. Driven by his will to live and his love for his family, Glass must fight his way through a harsh winter on his relentless journey to survive to find redemption.
6. The Dark Knight Rises (2012)
It's been eight years since Batman (Christian Bale) disappeared into darkness and turned from hero to exile. He has taken the blame for Harvey Dent's death and sacrificed everything for the greater good. This lie has endured for a while as criminal activity in Gotham City has been crushed under the weight of the Dent Act, an anti-crime law. But everything changes with the arrival of a devious burglar with a mysterious agenda. Far more dangerous, however, is the rise of Bane (Tom Hardy), a masked terrorist who has brutal plans for Gotham and forces Bruce Wayne to return from his self-imposed exile. But even if he puts his cape back on, Batman may well be no match for Bane.
buy The Dark Knight Rises at Amazon
7. Inception (2010)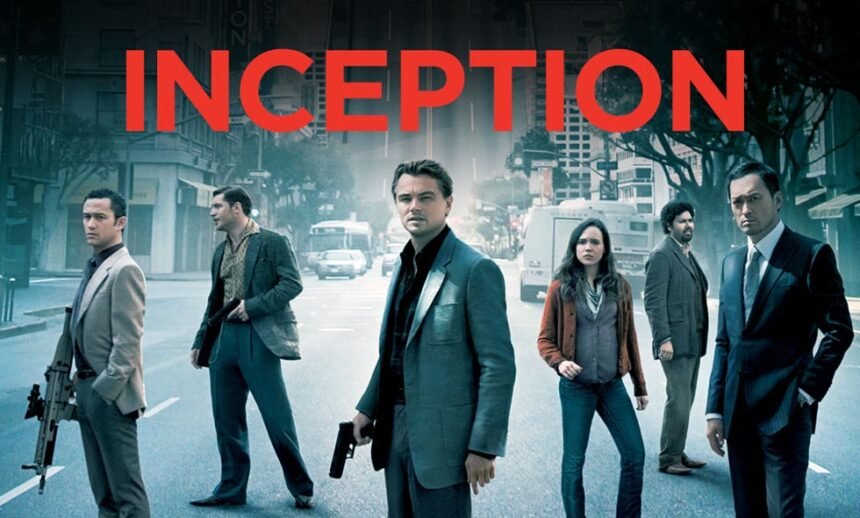 Dom Cobb (Leonardo DiCaprio) is a master thief, specialized in "stealing" valuable secrets in a human's dream state, when the mind is at its most vulnerable. This makes Cobb a sought-after player in the treacherous new world of corporate espionage, but at the same time it has made him an international refugee, which could cost him everything he once loved. Now Cobb and his team of specialists are offered a new task. A 'final' task that can ensure that Cobb gets his old life back. This task is not to steal an idea, but to post an idea. If they succeed, it could be the perfect crime. But there is also a perilous enemy, someone who always seems to predict Cobb's next move …
8. London Road (2015)
The residents of London Road in Ipswich have been struggling with prostitutes on their street for years. When the bodies of five women are found one day in 2006, the resident of number 79 is arrested and convicted of the murders. Meanwhile, the community is trying to deal with the fact that they live in the epicenter of this tragedy.
9. Legend (2015)
Twin brothers Ron and Reggie Kray (Tom Hardy) are two infamous gangsters who ruled London's dark underworld in the 50s and 60s. This is the story of their rise and fall.
10. Bronson (2008)
n
Portrait of England's most notorious and violent criminal, Charles Bronson. A man who spent 34 years of his life in prison, 28 of which were in solitary confinement. Born Michael Peterson, his ambition was simply to become famous. But with the few opportunities presented to him, the underworld was an attractive platform for his explosive nature, within which he created a maniacal alter ego.